Are you counting down the days to bolt from the office,tear off itchy sweaters,throw away to-do lists?Spain is the perfect place to do it.Check out five of our reasons to visit Spain
It's travel plans time, we know. Everyone is counting down the days to bolt from the office, tear off itchy sweaters, throw away to-do lists, strip down to their bathing suits and launch themselves into summer. And Spain is the perfect place to do it. Check out five of our reasons why.
1. All the landscapes in one country
Spain's diversity is truly astounding. From rolling hills flowing with olive trees in the south, to a center filled with deserts and mountains, to a deep green north, Spain truly has something for everyone, and everything for those of us who have trouble deciding. In the summer every landscape holds its own charm. In southern Spain and places like Malaga for example, a subtropical climate hits you with warm sea-salty breezes, palm trees, enormous white sand beaches, expanses of sugar cane, avocados and orange trees, and friendly southern people around every corner. Up north in San Sebastian for instance, it may be a little grayer (at times) but the landscape is bursting with full greens and the deep blue of the chilly Atlantic, you can experience some of the most cutting-edge, new culinary achievements created by world-renowned chefs, and enjoy a summer season that, while still hot, will blow a breeze your way to cool off once in a while. And you'll find everything in between, from great, sandy deserts, to rocky mountains, rolling green hills, colorful coasts, and stony flatlands making up an Iberian Peninsula that has a little something for everyone.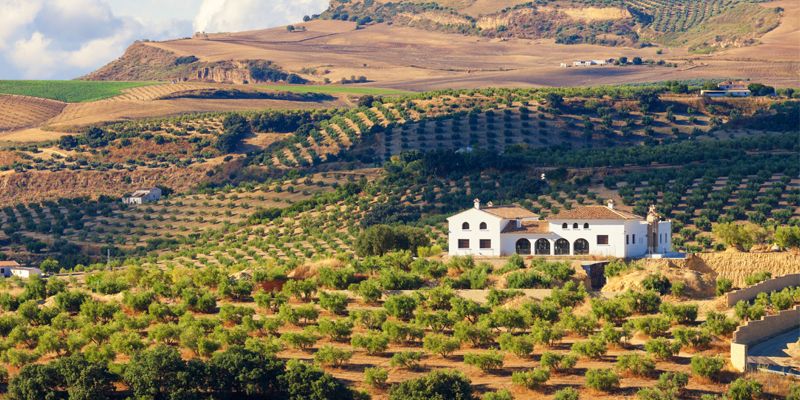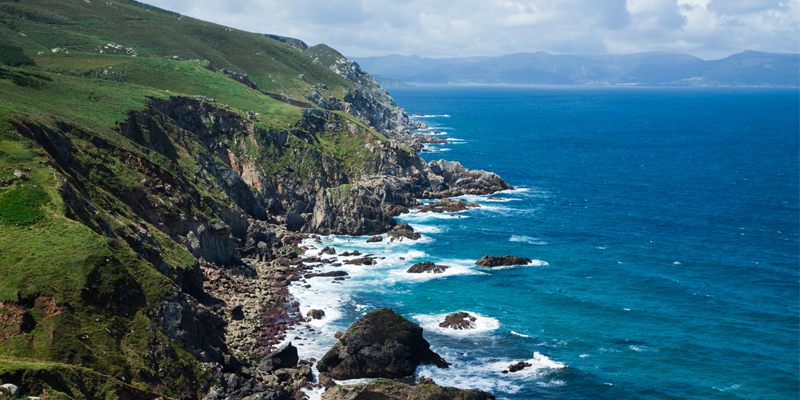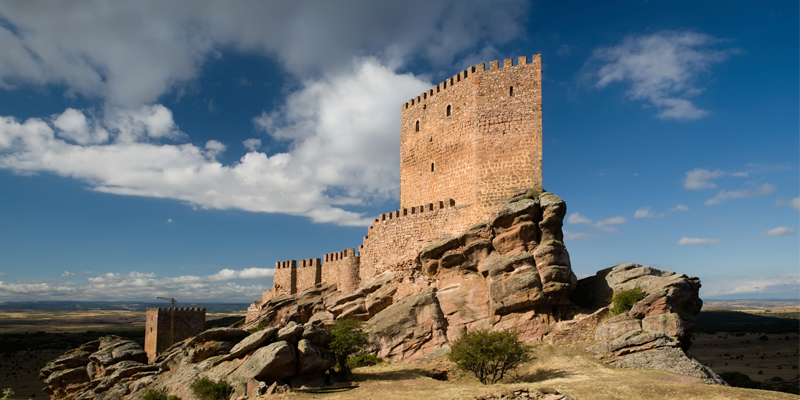 2. Succulent seafood and other tasty summer delights
Spain is known for its incredible food. From the simplest dish in the world like a tortilla de patata, to the most complex culinary masterpieces like the pinxtos that can be found in the Basque Country, the food in Spain is finger-licking-good (although you may be surprised that a lot of things you might consider finger foods are actually eaten with fork and knife in Spain). In the summer the flavors are amplified by the freshest ingredients plucked from the garden or out of the sea. And the summer is the best time to enjoy Spain's incredible and diverse range of sea food. Whether it's right on the beach or in a big city, Spain's famous gambas a la plancha (grilled shrimp – watch out they'll still have the heads on), percebes (goose-neck barnacles – an expensive and interesting delicacy), almejas (clams), nécora (crab), navajas (razor clams), and all kinds of fresh fish including anchovies, sardines, hake, the list goes on and on, pop in your mouth with salt water freshness in the heat of summer. Other fresh dishes like gazpacho or salmorejo (a thicker, creamier version of gazpacho), typically from Andalusia, but found all around Spain, and cool drinks like tinto de verano make our mouths water for summer!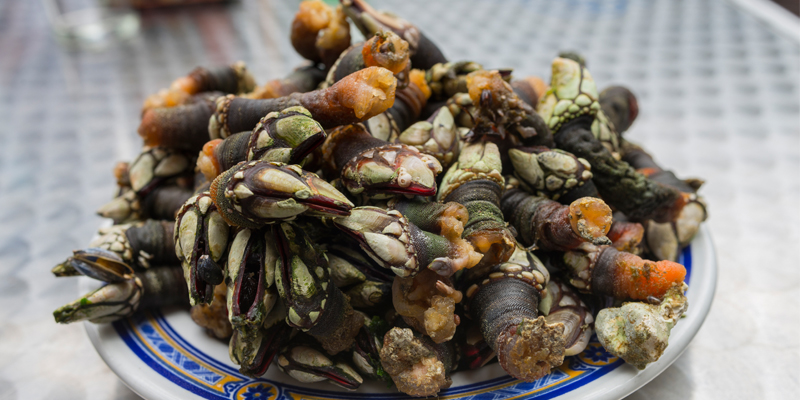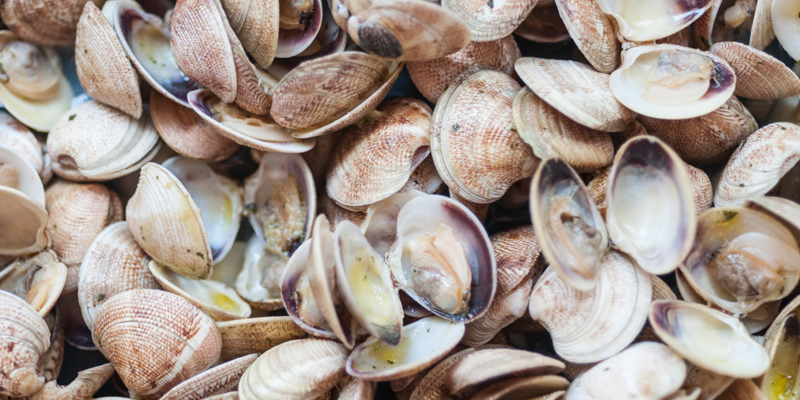 3. It's cheap (but in the best way)
Spain is a travel location that won't break the bank. Of course larger cities like Madrid and Barcelona can feel a bit expensive at times, but just see what happens on a night out in Granada… two beers can become a full dinner for free! In the south of Spain, in particular, very generous tapas are served with each drink ordered at most bars. That means, depending on your appetite you could eat dinner for the price of a few drinks! And in the rest of Spain although portions are slightly smaller, you will be pleasantly surprised by a free dish of olives, a little pincho, or maybe some chips served with whatever you're drinking. And if you're really living on the cheap, you will be pleasantly surprised by the low cost of produce and other groceries, travelling expenses and even a night out on the town.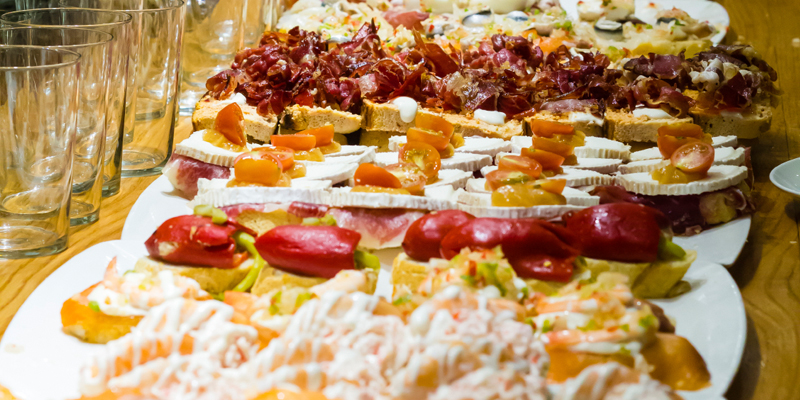 4. Stunning beaches
This one is easy. In a country surrounded by sea (and ocean) with two incredible island chains there have got to be great beaches; and there are, almost everywhere you look! In the south, places like Playa de Bolonia in Tarifa, the beaches of Cabo de Gata Natural Park and Playa de los Genoveses in Almería, along with Playa de la Barrosa in Chiclana de la Frontera Cadiz will take your breath away. While in the north, Playa de las Catedrales in Lugo, Galicia, Somo in Santander or Praia de Niñons on the Costa da Morte are stunning in a whole different way. And of course we can't forget the islands, with some of the most paradise-like beaches in the world found on Mallorca, Menorca, Ibiza and Formentera (the Balearic Island chain in the Mediterranean) and on the Canary Islands off the southern coast of Morocco.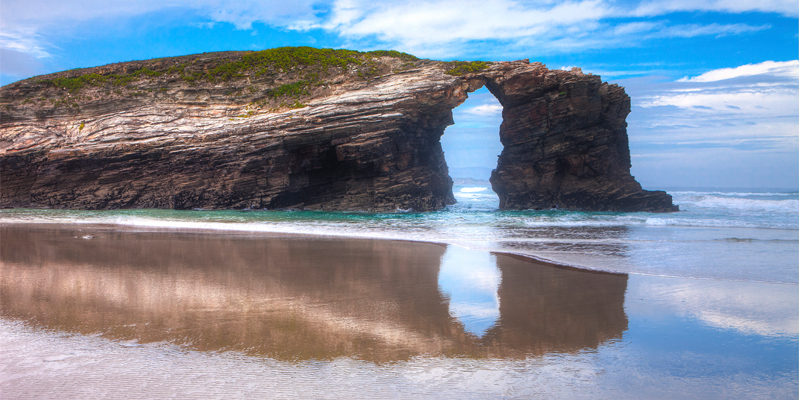 5. It's sunny every day!
It may seem like a cliché to say "sunny Spain," but in the summer it really holds true. There's no guessing game when it comes to the weather here in the summer; sun is a sure thing. Ok, so you might get a sprinkle now and again (and when it does come, it's usually a welcome breather) but for the most part the seven day forecast shows sun, sun and more sun when you spend the summer in Spain. Get out your sunblock and sunglasses and get ready for a little vitamin D!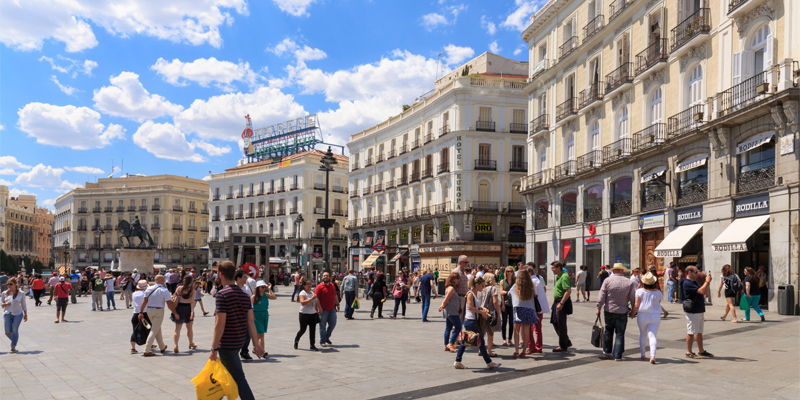 Ok, so now you're ready to come to Spain. But where to start? If you're looking for a little inspiration to point you in the right direction, check out this section about different cities in Spain  to find your jumping off point