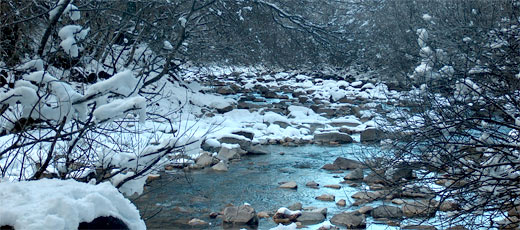 Monte Perdido. Monte Perdido or the Lost Mountain is located in the Pyrenees Mountain Range Range in province of Huesca forms part of Ordesa National Park.
Monte Perdido, or "Lost Mountain", is located in the Pyrenees Mountain Range in the province of Huesca in northern Spain and forms part of Ordesa National Park. The route to Monte Perdido is frequented by avid hikers from all over Spain and Europe.
The Monte Perdido climb begins in the Pradera de Ordesa parking lot, about 10 kilometers (6.2 mi) from Torla, where you can catch a bus to the starting point. If you arrive by car, you can leave your car in the parking lot and begin the two hour walk to the 50 meter high Cola de Caballo (Horse Tail) waterfall - the largest in Spain.
From this spectacular waterfall, climbers will begin their ascent up Las Clavijas de Soaso with the help of a rope chain that takes hikers to the highest part of the valley. At this stage of the journey, climbers can enjoy amazing views of the surrounding landscapes.
From this point, follow the well-marked hiking path that will lead you to Góriz, a well-known area with a mountain hut refuge. If you wish to stay overnight, make a reservation (advisable) at: +34 - 974341201.
To continue up the mountain from Góriz, there are two options: via the Escupidera (Spittoon) or the Escaleras (Stairs) route. Via the Escupidera route it takes approximately 4 hours to reach the summit, while the Escaleras route is more complicated and can be dangerous, so is therefore not recommended. Climbers are advised to take caution to avoid injury due to the rocky terrain and isotonic sports drinks, a protective hat and sunglasses are advisable in both hot and cold weather.
When you reach the summit of Monte Perdido, you will enjoy spectacular views of the Pyrenees Mountains – a worthy award!