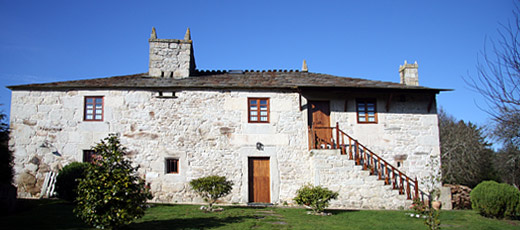 When we make vacation plans and we look for somewhere a little different, one possibility is heading to the Spanish countryside and staying in a casa rural.
When we make vacation plans and we look for somewhere a little different than the same old destinations, something perhaps away from overcrowded beaches, we find a whole new world of exciting options. One possibility is heading to the Spanish countryside and staying in a casa rural (rural house). In Spain, this type of tourism has grown in popularity over the last few years, where vacationers enjoy the peace and beauty of this country's rich natural landscapes.
This attractive alternative to an apartment along the coast offers a range of options that has steadily increased over the last 12 years. In 2002, Spain was estimated to have a total of 6,000 casas rurales, while in 2012 that number expanded to over 15,000 houses scattered over 1,500 towns throughout the country, offering accommodation to nearly 140,000 people.
In today's civilization, a basically urban world, the stress and anonymity of city life are sad consequences of a general change in lifestyle caused by waves of migration from rural to urban areas. This phenomenon is the foundation of society's modern structure, which has given rise to industry, the middle class, and our current economic system. As consumers are faced with the overwhelming pressure produced by this model, we find offers on the market designed to cure internet and digital device dependency, where tourists experience something of a Digital Detox program in hotels and exotic Caribbean locations. These products are a response to a market demand: to return to a place of peace. We often forget however that we can find something similar in Spain's rustic settings, far from the hustle and bustle of the city, where charming casas rurales await to accommodate us on our countryside getaway.
Each region of Spain offers unique and attractive rural environments, which can make deciding where to go a difficult task. The wide variety of Casas rurales can provide enjoyable experiences for anyone from those hoping to rough it a bit to travelers with the most refined of tastes. These houses are almost always set in inland locations, far from the legions of tourists amassed along the coasts during heavy vacation seasons. They are usually renovated rural homes, however newly constructed accommodations are increasingly appearing in countryside destinations.
One of the greatest appeals of this type of vacation lies in the fact that visitors often lodge under the same roof as the owners of the house, folks accustomed to sharing their home and chatting with guests, offering them helpful tips on what to do, where to go and what foods to try in the area.
The majority of tourists at casas rurales are Spanish. The percentage of non-Spanish tourists that enjoy this type of vacation is relatively small, often simply because the owners of many of these establishments don't speak English and because there is not much information available on casas rurales (even on the internet) in any language that's not Spanish. Confusing matters even more, the Spanish words used to refer to these houses also may vary according to region: you'll find posadas, ecoaldeas, masías, masías, caseríos, cortijos… for a Spanish person these names connote important geographic information, while for the non-Spaniard they only create a linguistic barrier.
In the near future, rural houses in Spain will likely follow a standardized quality classification system, like those already used for hotels, hostels and restaurants, to give potential rural tourists the chance to compare available offerings and make better informed decisions on where to stay.
Rural tourism in Spain is a vacation option with a great future as an attractive alternative to traditional coastal destinations. Fortunately, not everyone has the same tastes when it comes to deciding where to go to get away from the daily grind.