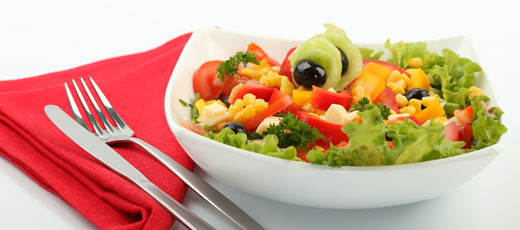 Traditional Spanish Food. Learn about the traditional Spanish food and find out information about Spanish recipes such as tapas,tortilla, paella and more..
We love Spain and Spanish food, which has allowed us to share our enthusiasm with all of you.
There is nothing more traditional Spanish than jamón serrano. This country ham is a national treasure enjoyed in Spain by all walks of life. You find jamones wherever you look - hanging in stores, bars, and even private homes.
The Spanish 'tapa' tradition is as important for conversation and company as it is for enjoying delicious Spanish food. Every Spaniard has his favorite tapa bar where people go regularly to meet their friends or business acquaintances. Tapas can be found in even the smallest bar in a tiny village.
The word tapa, meaning cover or lid, is thought to have originally referred to the complimentary plate of appetizers that many bars would put on top of one's wine glass.
Spanish tapas can vary from simple to complex and include cheese, fish, eggs, vegetable dishes, dips, canapés, and savoury pastries. A reasonable quantity of tapas can make an excellent meal.
Spanish Recipes
Today, the international scientific community has validated through unanimous recognition the benefits of eating plentiful amounts of Mediterranean foods, of which traditional Spanish food like olive oil, legumes, cereals (rice pasta and bread); fruit, vegetables and nuts; cheese honey, milk and fish are good examples.
Here you have some traditional Spanish recipes.
Random Recipe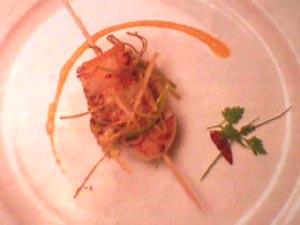 Scallop brochette with chilli pickled peaches
Related articles