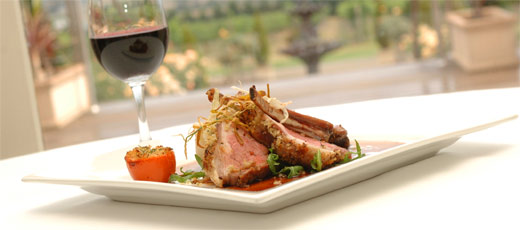 New Basque Cuisine. From the 70s onwards, partly due to Spain's political transition, this new style of Basque cooking emerged onto the culinary scene.
The variety and richness of Spain´s fishing, agriculture and cattle industries are very important. Spain's size and biodiversity have turned it into a country with a very impressive range of gastronomic offerings.
People from different cultures, who have temporally formed part of or permanently put down roots in Spain, have left their own marks on the cultural strata of its society which have contributed to the creation of a varied, gastronomic scene in the country.
An interest in food and the connection between this and daily life is especially noticeable in the Basque country which is the conclusion aptly reached by Jesús Rodríguez in his article entitled El poder de la cocina vasca: "From births to funerals; in the Basque Country  food  is an important part of  every event and as people are eating their conversations revolve around what they ate the last time they got together and what they will eat when they next meet."
The Basque country's gastronomy is characterized by its naturally sourced products: the Cantabrian Sea provides fish and fresh sea food, inland the cattle industry offers a range of high quality meats and cheeses and the rainy and mild climate favors the cultivation of vegetables. The fact that these ingredients are locally produced using natural resources means that the most important element of Basque cuisine is the quality of the raw materials used.
In the 60s the Nouvelle cuisine movement emerged in France.  It revolutionized the field of culinary arts, partly thanks to the leadership of cooks such as Paul Bocuse, marking a turning point in our understanding of cooking and resulting in the development of haute cuisine.  At the same time, in the Basque Country, several young chefs whose interest in cooking had been piqued froma very young age began travelling abroad.They underwent training and researched traditional recipes giving them a modern and innovative twist while preserving their origins. When it comes to these cooks one name stands out among all others Luis Irizar, who has received industry-wide acclamation as the best in the business,with culinary stars such as Juan Mari Arzak, Pedro Subijana and Karlos Arguiñano having followed in his footsteps.
According to Arzak, who is seen as a leading figure when it comes to Basque cooks at the forefront of this new style of gastronomy,  Basque cooking is based on the quality of the products used, their freshness and the simplicity it takes to cook them. "Three sauces form the basis of Basque cooking: the green one (used to make hake in a garlic sauce), the white one (used to make cod in a pil-pil sauce), the black one (used to make squid in ink) and the red one (used to make bacalao a la vizcaína). Nobody cooks fish like the Basques," assures the master.
From the 70s onwards, partly due to Spain's political transition, this new style of Basque cooking emerged onto the culinary scene. The names of the following chefs started to become synonymous with quality which was inevitably judged by the Michelin Guide.  One revealing fact is that San Sebastián is the only municipality whose restaurants have amassed 16 Michelin stars between them. In the Basque Country just like in France there are so many restaurants with these accolades.
The Stars of this New Style of Basque Cooking
Juan Mari Arzak, born in 1942 in Donostia (San Sebastián), is the oldest member of the group. He has always upheld Basque traditions in his cooking while also remaining in his family business although he trained in Madrid´s Catering School and in different institutions throughout Europe. His restaurant, Arzak, has held three stars since 1989. His daughter Elena is regarded as the best female cook in the world.
Pedro Subijana, also from Donostia, was born in 1948. He is the first pupil to have attended Luis Irizar´s Hospitality School in Zarautz. Since 1975 he has been running Akelarre which earned its third star in 2006. As well as being a cook, he is also a vocational trainer and he hastaught classes in Europe and America.
Karlos Arguiñano, from Guípúzcoa, was born in 1948 in Beasain. He was also one of Irizar's pupils. He is very popular in Spain and Latin America because of his work as a presenter/ cook on different public as well as private television channels, since 1990.  He has been a great promoter of a new, easystyle of cooking aimed at middle-class housewives.
Hilario Arbelaitz, born in Oiartzun in 1952, grew up in a home where cooking was very important and she is self-taught. She has managed el Zuberoa since 1970 preserving the restaurant's homely atmosphere. She has held two Michelin stars since 1992.
The following names stand out from the next generation:
Martín Berasategui, born in San Sebastián in 1960, was the first chef to take international risks on a grand scale. He has restaurants in Lasarte (Guipúzcoa), Bilbao, Barcelona, Tenerife, Seville and Shanghai. He numbers among the chefs with the most number of Michelin stars in the world having garnered 7 of these accolades.
Andoni Luis Aduriz was born in San Sebastián in 1971. He studied at San Sebastián´s Hospitality School and he has worked with Ferran Adrià. He opened Mugaritz in 1998 and it received its second star in 2005. In 2011, the Restaurant Magazine shortlisted his restaurant for the World´s Best Restaurant Prize and in the last six years it has continually ranked among the top ten restaurants in the world.
Eneko Atxa, from Amorebieta a municipality located in Bizcay, was born in 1977. He studied hospitality inLeioa  ( a municipality in the Basque Country) and Japan and he has also worked with Martín Berasategui. Since 2005 he has been head chef at Azurmendi, located in Larrabetzu. He has held two stars since 2010.
Haute cuisine is to the catering industrywhat Formula 1 is to the car andhaute couture to the fashion industries: in other words it is a testing ground and a space where innovative and enterprising, culinary ideas and recipes can be investigated and developed. The media are also being attracted to this economic sector which has found a new and fruitful niche in the market: gastro-tourism otherwise known as culinary tourism.