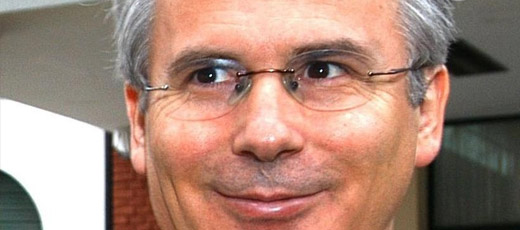 Baltasar Garzón Real is a Spanish judge, former judge of the High Court and current advisor to the International Criminal Court in The Hague.
Baltasdar Garzon Real was born in the province of Jaen in 1955. He is a Spanish lawyer and former judge for the Spanish Audiencia Nacional (national audience). He currently serves as a consultant to the International Criminal Court in The Hague. He has been appointed Doctor honoris Causa by more than twenty universities around the world. Garzon is a popular and controversial figure in and outside of Spain.
Baltasar Garzon studied law at the University of Seville, earning his degree in 1979. He passed the oposiciones (a public exam given in Spain for classified jobs) to be a judge at 26 years old, beginning his judicial career in Villacarrillo, Jaen. Two years later he was promoted to magistrate, he served as an Andalusian delegate to the General Council of the Judiciary and finally in 1988, at the age of 32, he joined the Audiencia Nacional. He has also been a professor of criminal law at The Complutense University of Madrid. He is married and has three children.
In 1993, Baltasar Garzon requested a leave of absence to run for a seat in Spanish Parliament with the PSOE. With a high voice that does not seem to match his sturdy frame, Garzon did not prove to be a very effective orator, but his support was useful for the socialists. Garzon obtained a seat, but just one year after the election he abandoned politics and returned to his former post perhaps disappointed because he had not been named Minister of Justice. 
As a coroner, in recent years he has been in charge of some of the most famous cases in the history of Spain. These cases have been related to: drug trafficking (Operation Nécora in 1990, Operation Python in 91), high level corruption (BBVA foreign bank accounts, 2001), the Basque terrorist group ETA (from 1998 to 2002) and the GAL (an action group that operates undercover, created by members of the Ministery of the Interior to fight a dirty war against basque seperatists related to ETA, 1996). This last case put forth evidence of corruption within the PSOE, causing the party to lose the 1996 elections to the Partido Popular, which lead to Jose Maria Aznar's rise to head of the government.
Baltasar Garzon gained international fame in 1998 when he accused leaders of the ex Chilean military junta, including General Augusto Pinochet, of genocide, terrorism and torture during the country's dictatorship that lasted from 1976 to 1983. An international arrest warrant was issued when it became known that Pinochet was in London for a medical checkup. British police arrested Pinochet in October of 1998.
Showing a spirit of great international activism, in 2003 he openly and strongly criticized the U.S. government for the imprisonment of suspected Al-Qaeda members in Guantanamo. He also took a strong stance in opposition to the Iraq war.
In the national field, Judge Garzon decided to declare himself competent in 2008 to handle a case against crimes committed by the franquist dictatorship. This decision created a long-lasting controversy within the Audiencia Nacional. In November of this year, he was declared incompetent to handle that case. In 2009, a complaint was issued against him for misconduct in public office. The complaint was supported by a series of associations (holding conservative political positions) that had already been after Judge Garzon since 1997. Increasing tensions in the judicial world reached a breaking point in May of 2010 when he was suspended from his duties as a Nacional Audiencia judge by the General Council of the Judiciary (CGPJ), with whom he continues to be in conflict.
Judge Garzon's popularity, indeed his stardom and his transformation into a symbol of a particular vision of justice inspired demonstrations in support of the judicial figure all over Spain, where historical memory is still a matter of unfinished business for many.
At the same time, he was invited by the International Criminal Court in The Hague to join its group of consultants. On February 9, 2012, the supreme court convicted Baltasar Garzon of misconduct in public office for illegally listening to telephone conversations related to the case known as el Caso Gurtel.
On February 23, 2012, the (CGPJ) expelled Baltasar Garzon from his judicial career. The following 18th of May, the association European Judges for Democracy and Liberties (MEDEL) put forth a petition signed by more than 15,000 judges from all over the European Union demanding a pardon for the judge. Today, the case remains open, and it is clear that Baltasar Garzon has become much more than just a judge (or ex judge); he is a famous figure not only in Spain, but also in Latin America and Europe, who provokes unending controversy.