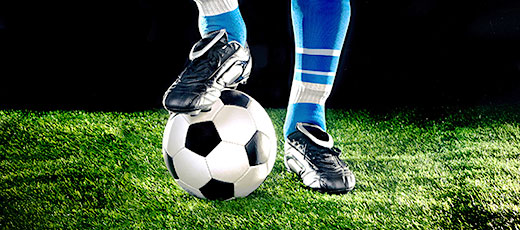 Find out information about the sports in Spain & Latin America such as famous spanish athletes, soccer, Real Madrid and FC Barcelona.
If you are a sports lover, then this section is a great introduction to Spanish athletes and Spanish sports where you can learn about famous teams, players and sports in Spain.
The Spanish soccer, or Spanish football, is a national pastime and avid passion. It forms a part of the Spanish culture that is known and felt throughout the world with Spanish teams and soccer clubs that are internationally followed such as Real Madrid, F.C. Barcelona and the Spanish National Team, 2010 FIFA World Cup Champions. Spanish soccer players like Iker Casillas, David Villa, Andrés Iniesta and Fernando Torres have earned their place as internationally famous Spanish athletes who demonstrate the strength of Spanish soccer.
Soccer is just one of the many sports in Spain in which Spanish athletes have left a mark. Spain is a country that has contributed famous players and elite athletes, many of whom play internationally, to a variety of different sports. In basketball, Spanish players such as Pau Gasol and José Calderón are star players; in tennis the famous Spanish athlete Rafa Nadal is considered one of the best in the world; and in Formula 1 Spanish race driver Fernando Alonso is also famous.
Want to learn more about Spanish sports?
Related articles