Experience Life in a Spanish Speaking Host Family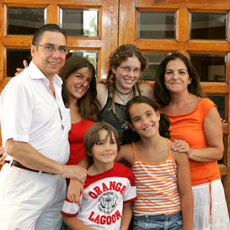 Available in Spain, Mexico and with our Latin American partner schools.
Home stays offer you a unique opportunity to experience Spanish or Latin American life while living in the home of a local Spanish speaking family. You'll speak Spanish all day long, out of necessity and fun and interest in the family life you see unfolding around you. Accommodation in a host family allows you to get the most out of your language course as it gives you a privileged view of daily life in another culture.
About home stay:
Your host "family" may be a family with parents and children or a single parent who takes in students because he or she enjoys the company. You wouldn't be the first to go out on the town together, or to keep in contact with your family after your return home.
You can choose from various meal options. You'll eat local foods, although the family will take your preferences into account as much as possible.
Wi-Fi is included at our Spain destinations and some Latin America destinations.
You will be given your own house keys, so you can come and go as you please. You will also be able to receive phone calls at the family home.
Choose from 5 accommodation options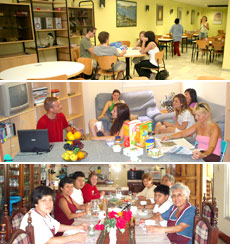 We cannot emphasize this enough: accommodation is an integral part of the study experience. Do you want to experience home stay, student apartment and residence during your stay? You can combine as many accommodation types as you'd like at no additional cost. Let our course counselors put their experience to work for you. Contact us and let us help you choose the accommodation that's right for you.