Apartments in Spain and Mexico for don Quijote Students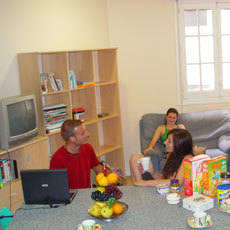 Available in Spain and Guanajuato, Mexico
You can choose to share a student apartment with four or five don Quijote students. In a student apartment you'll prepare your own meals and interact with don Quijote students of all ages and backgrounds. We recommend you make a pact about speaking Spanish in the apartment; other shared languages often take students away from Spanish language practice.
About shared student apartments:
Although the student apartments are not very luxurious, they include all the basic facilities: a bed, table or desk, chair and a closet wardrobe.
Each student apartment has a living room with TV, a fully equipped kitchen, a washing machine and an iron.
No telephones are available in student flats; we suggest you use public telephones or local calling centers.
You share the kitchen and the bathroom and, together, keep the house clean.
Can't choose?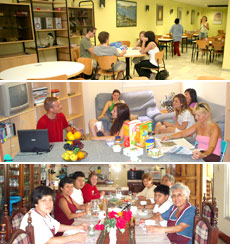 Let our course counselors put their experience to work for you. Contact us and let us help you choose the accommodation that's right for you.