Why don Quijote?
inspired students
per year
unique destinations in Spain and Latin America
study abroad programs yearly
30
agreements with Spanish universities
10 Reasons to Learn Spanish with don Quijote:
Proven experience
For more than 30 years we have taught Spanish to more than one million students worldwide. We have witnessed our students gain continuous confidence and proficiency as they apply their new language skills to everyday situations and professional environments. Our proven and hands-on methodology guarantees that you will quickly and easily learn and communicate in Spanish through practice and continuous communication.
A unique learning environment
Our unique learning environment continuously redefines the way Spanish is taught. We prepare you for success by enabling you to develop your full language potential both inside and outside the classroom.
Personalized student approach
We take a personalized and student-centered approach to teaching in which professors and students are actively engaged in the learning experience. You will join a supportive community which values your uniqueness and will guide you as you shape your own language journey.
Top facilities
All of our schools are strategically located in historic neighborhoods, easily accessible by public transportation and are equipped with air conditioning, Wi-Fi access, the most modern technology, and everything you need to make your learning experience a memorable one.
365 24/7 Learning
Before and after your stay with us you can connect to our 365 24/7 platform. You can now start your learning before your arrival or take refresher courses after you leave, with don Quijote's online school. You will have access to native teachers, digital textbooks and apps, any day, any time.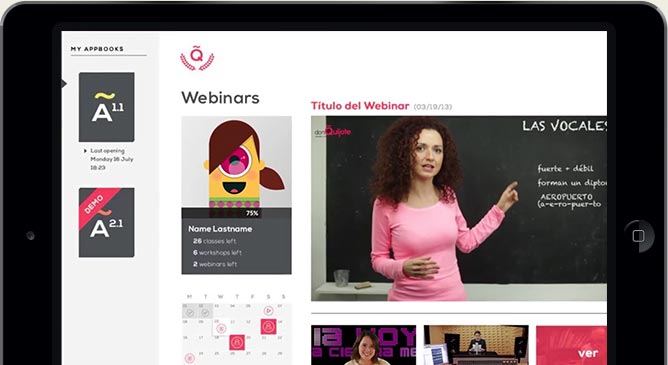 High-quality

teaching

don Quijote is internationally recognized for its high-quality language education. Our faculty is comprised of excellent and experienced academic professionals. What's more, our teachers are accessible to you. You will have daily interaction with your teachers, who support you with regular feedback and guidance.
100% Guarantee
Life can be unpredictable. Therefore we offer a unique money-back and cancellation guarantee. Your well-being is important to us.
A true international experience
Share your language journey with friends from around the world. each year we welcome more than 25,000 students of all ages and from more than 85 countries to our schools. Our diverse student-body provides for a great international outlook. Meet people from all over the world!
30 distinct Cultural Experiences
We have carefully selected 30 distinct cultural experiences throughout 12 Spanish-speaking countries that will allow you to fully immerse yourself in the Spanish language and Hispanic culture. From Spain to Latin America, choose the cultural immersion that best suits you.
100% Satisfaction
We're proud of the fact that more students come to us through personal referrals than through any other source and that 35% of our students come back to study with us again!
We love welcoming back our students.