Alicante Sports, Golf and Active Tourism
With the obvious exception of winter sports, practically all other types of sports can be indulged in here, from horse riding to aerial sports, from tennis to shooting. There is one excellent location in Alicante for sports, which is the so-called "Parque Deportivo Tossal", concentrating in one single perimeter the finest public installations in town, such as the Central Pavilion, the Athletics Stadium, the swimming pool complex, the gymnasium centre, the "José Rico Pérez" football stadium, the Sports City and the sports grounds of the hippodrome. In some of these facilities world championships as well as European and Spanish events have been held.
There is also a new sports complex in Alicante by San Juan Beach, Arena Alicante, with 26,000 square metres devoted to wellness and sport activities such as spinning, indoor walking, tennis and others.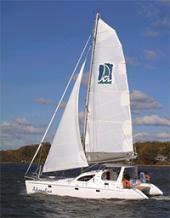 The inner area of the harbour is the site of the Alicante Sports Marina and the Royal Regatta Club. The latter has a smaller port area near the skeet shooting range. Along Albufereta Beach is the Costa Blanca Yacht Club.
There are plenty of golf courses to choose from. The Alicante Golf Club, designed by Severiano Ballesteros, is located on Playa de San Juan. There are also three other options in the environs: "El Plantío" in Bacarot, a satellite town outside Alicante, "Club Bonalba" in Mutxamel, and "Alenda" on the Madrid road in the town of Montforte del Cid.