Barcelona Parks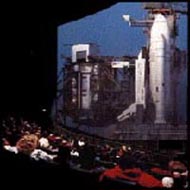 IMAX BARCELONA:
A 3-dimensional visual and sound experience not to be missed. Various films shown, contact the cinema for or may check out its Webpage
C/ Moll d'Espanya, Port Vell.
How to go: Access: BUS: 14, 17, 19, 36, 39, 45, 57, 59, 64, 117 and Turistic Bus.
Metro: Linea 3 (Drassanes) and (Barceloneta)
MAREMÀGNUM CENTER:
Close to the Port Vell, we encounter the Maremàgnum center. Full of bars, pubs, cafés, restaurants, cinemas, etc, it offers the visitor the best panoramic views of Barcelona.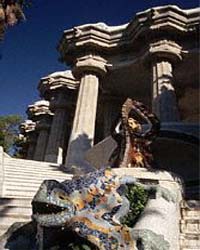 PARC GÜELL:
Güell park, designed by Antonio Gaudí is the most famous park in Barcelona, declared a World Heritage Site by UNESCO. It has been subject to all types of praise and criticism, including comments such as "outrageous modernism", "surrealistic island", "nightmare expressionist park". First conceived as a private estate, it became a public park in 1922. The main entrance to the park and the stairway leading to the Hundred Columns Room are structures where Gaudí clearly let his imagination run free.
How to go: Access: Buses 24, 25, 31, 32 and 74.
PARC DE LA CIUDADELLA:
This park is situated in the Barri Gotic, and you can find many huge, important museums of art and culture, and even a great lake where you can rent boats. This was originally a fortress made in the shape of a star, built for King Felipe V in 1715. But after an 18 month seige the fortress fell, and after a while it was a hated symbol of oppression for the locals. Under the Napoleonic regime it was used as a prison. General Prim destroyed the Citadel in 1878, and a statue was erected to him on the spot. Now this is a public garden and exhibition space. You can find palaces of typical Spanish architecture filled with art here. In 1888 the park was used for the Universal Exhibition and many of the beautiful buildings were constructed for that. The gardens and fountains were also designed in that time, partly by a very young Gaudí.
How to go: Metro: Line 1 (Arc de Triomf) and Line 4. (Barceloneta or Ciutadella).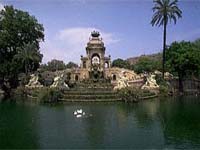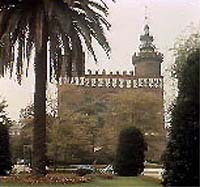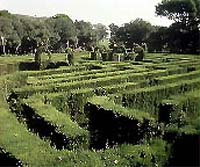 PARC LABERINT:
Labyrinth park was built in 1791 on different levels with stairways, pavilions and richly ornamented railings. Adorning the gardens are various statues of mythological figures.
How to go: Metro: Line 3 (Montbau).
PARC GUINARDÓ
Guinardó park clearly resembles a forest and has an intricate topography oriented towards the four cardinal points.
How to go: Metro: Line 4 (Guinardó).

JARDINS DEL PALAU REIAL DE PEDRALBES:
The gardens of the Pedralbes Royal Palace form a geometrically designed classical-style park with lovely flower beds and large trees from the original royal estate.
How to go: Metro: Line 3 (Palau Reial).

PARC ESPANYA INDUSTRIAL
The Spanish Industrial park, located on the west side of Estació de Sants, offers us two different aspects: one charming and one industrial.
How to go: Metro: Lines 3 and 5 (Estació Sants).

And others parks such as:
- Jardins i roserar de Cervantes.
- Parc Clot.
- Parc Estació del Nord.
- Parc Joan Miró.
On the hill of Montjuïc, two parks offer a delighful change of pace: the Jardins Mossèn Costa i Llobera, with 150 varieties of cacti of American origin and more than 200 varieties of succulent plants; and the Jardins Mossèn Cinto Verdaguer, where more than 100,000 plants bloom throughout the year.