Barcelona's Sports
Barcelona has always been a city that lives and breathes sport. Today, and thanks in large part to the holding of the Olympic Games, a quarter of the city's population now regularly do some type of sport and have included physical exercise in their habitual activities. The people of Barcelona have seized the city's public spaces, squares, parks and new beaches and turned them into focal points of sports activities. And we must continue to advance in this direction. The City Council promotes and stimulates sport at all levels - from amateur to professional, from school to retirement, from 'fun runs' to summer activities - building and remodelling facilities, equipping districts and educational centres. Facilitating access for everyone to a healthier lifestyle through physical exercise. Consolidating Barcelona's international role as a city of Sport.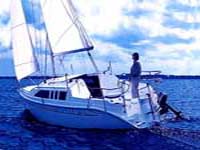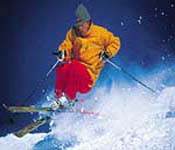 They are many and diverse the sports that you can practice in Barcelona:
Tennis: The world famous Conde de Godó International Trophi tournament takes place every April.
Formula 1 Racing: The Formula 1 Grand Prix takes place in may at Montmeló.
Sailing and Water sports: Sailing and water sports can be enjoyed to the full in Barcelona due to its close proximity to the sea. Several regattas are held every year during the spring and summer.
Skiing: There are several ski resorts in the Pyrenees (Girona, Lleida), within easy access from Barcelona through the Cadí Tunnel.
These are just a few of the hundreds of different sport events that Barcelona has to offer.