Museums of Estepona
Municipal museums:
Address: Plaza de Toros - 29680
Opening hours: Monday-Friday 9.30-15.00, Saturday 10:00-14:00.
Phone 952 80 20 02
Archaeological
The most ancient exposed remains go back to the Paleolithic, and consist in a series of useful carved of stone. Also we can contemplate testimonies of the Neolithic one and ages of the Copper and the Bronze, as ceramics, useful of carved stone and axes of polished stone,…
Ethnographic
The principal intention is to show and to spread the form of life, customs, economy and other aspects of the life of the inhabitants of Estepona's region in the last centuries.
Bullfighting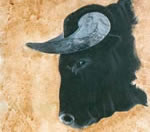 The Bullfighting Museum "Antonio Ordóñez", dedicated to the great bullfighter, was the first businessman of the bullfighting main street esteponero, was inaugurated by his grandson, the famous bullfighter Francisco Rivera Ordóñez. In this museum there can be admired multitude of objects related to the holiday of the bulls, you can see photographies of important events in Estepona.
Museum Paleontology
Address: Plaza de los Misioneros, s/n. 29680.
Opening hours: Monday-Friday 9.30-15.00, Saturday 10:00-14:00.
Phone +34 952 21 60 05
The museum was inaugurated in December, 2000, with the aim to show and to spread, to the scientist and to the fan, the wealth faunística fossil of the Pliocene (approximately 4 million years ago) of Estepona's Cuenca.