Guanajuato Guide
Nestled in the hills, with its colourful atmosphere and typical architecture, is the beautiful city of Guanajuato, surrounded by green slopes where men have constructed their buildings on the different levels, following the curve of the hillside.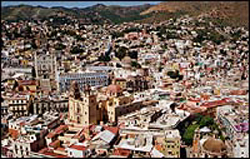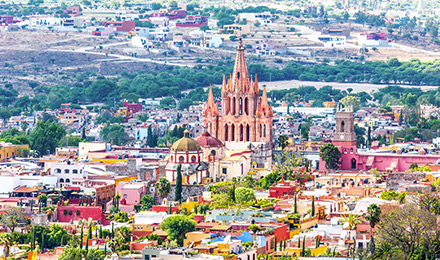 Declared Heritage of Humanity by UNESCO, Guanajuato is an historic city, where each of the streets has its own special significance and wandering through them is a genuine delight.
The name comes originally from the word "Quanashuato" which in the native Tarasco language, means place where there is an abundance of frogs. A large part of its beautiful buildings were built by the old mining families that accumulated vast fortunes from extracting minerals. Today this activity has declined, so that there are various mines that can be visited and are offered as a part of the tourist route.
Images of the City
Enter here to see more photos of the city: monuments, buildings and sites.
Maps of Guanajuato
Click here to see a full map of the city.
More towns and cities
Know more towns and cities in the community of Guanajuato.