Guanajuato Legends: La Bufa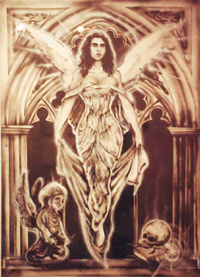 To break this spell there are certain conditions, such as that the traveller, fascinated by the beauty of the young woman who asks him for help, must have sufficient will power to pass various tests. Carrying her in his arms he must walk straight ahead without hesitating or turning his head, in spite of the voices calling out to him and other strange noises he hears behind him.
If the man loses his nerve and turns around, the lovely maiden turns into a horrible serpent and all ends there.
The offer is tempting: a lovely girl and an inexhaustible fortune. But who is the gallant young man with nerves of steel who can perform this feat? Apparently it is extremely difficult to meet the challenge, since Guanajuato, the state we see today, is more than four centuries old and no one has yet been able to fulfil the requirements to break the spell.
Writers and poets are born and die, and with greater or less elegance of language, all of them retell the legend, a tribute to Guanajuato, to La Bufa and to the lovely enchanted princess.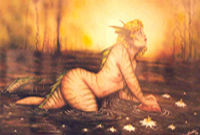 See more legends of Guanajuato
Maps of Guanajuato
Click here to see a full map of the city.
More towns and cities
Know more towns and cities in the community of Guanajuato.