Guanajuato Museums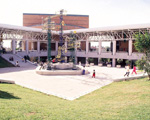 DIEGO RIVERA MUSEUM:
A classic building of the 19th century where Diego Rivera was born and spent his childhood. The building, in the neoclassical style, was fitted as a museum to exhibit original furniture of the 19th century and a collection of paintings by the maestro, Rivera.
The museum presents temporary exhibitions of different works of the plastic arts, and cultural events take place Tuesday through Sunday from 10.00 a.m. to 1.15 p.m. and from 4.00 p.m. to 6.30.
ALFREDO DUGÉS (Museum of Natural History):
An interesting exhibition of the region's animals and plants on the grounds of the University of Guanajuato.
Founded in 1941, in honour of this French scientist who did studies of the flora and fauna of the region. Now they are conserved in the museum in drawings, watercolours and a permanent exhibition.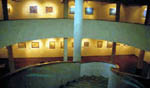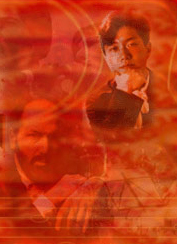 TOWN MUSEUM:
Lovely construction of the 17th century which was property of the marquises of San Juan de Rayas. The chapel has a churrigueresque façade and currently it is the Olga Costa Auditorium with murals decorated by José Chávez Morado. In the rooms there are temporary exhibitions of sacred and profane objects from the 18th and 19th centuries.
It is located in Pocitos street and hours are from Tuesday to Saturday from 10.00 a.m. to 2.00 p.m. and from 4.00 to 7.00 p.m. and Sundays from 10.00 a.m. to 3.00 p.m.
MUMMY MUSEUM and THE SAN GABRIEL HACIENDA
Guanajuato is also famous for its mummies, discovered in 1865 when work began to enlarge the city's cemetery. It was eventually concluded that a combination of a soil rich in minerals and quite dry air made it possible for a corpse to be mummified in the Guanajuato earth in only five years. Today the Mummy Museum exhibits grotesque corpses recovered from that old cemetery.
On the same way which leads to the mummy exhibition, on the way out of Guanajuato in the direction of Mexico City, we find the San Gabriel Barrera Hacienda, which dates from the 17th century and, though it is not totally authentic, provides some idea of the opulence enjoyed by the rich families of Guanajuato during the period of the viceroys.