Madrid Photos


Two panoramic views of Madrid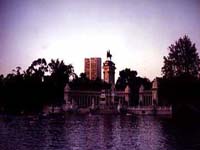 Parque del Retiro:

The Retiro Park was built in the 17th century by order of Felipe IV as a recreational area for royalty. It occupies 350 acres of land and makes room for more than 15.000 trees and important monuments among its lovely gardens.
Madrid at night:

Nightowls will find Madrid a paradise every night of the week. Visitors must keep in mind the late dining hours; restaurants do not open until eight or nine o'clock. Many night establishments are open until the early morning hours.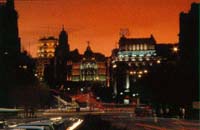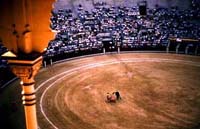 Bullfight:

Each bullfight consists of six brave bulls and three matadors who are hopefully also brave, each of whom fights two bulls. The bulls are specially bred fighting bulls, usually from the same bloodline and at least four years old and weigh between 500 and 800 kilos.
Royal Palace:

The Royal Palace of Madrid is a towering structure with 250 years of history and it is considered one of the best in Europe. We assure you that this palace is not country house! With 870 windows, 240 balconies, 44 flight of steps and 110 doors, it keeps its janitors pretty busy during the week.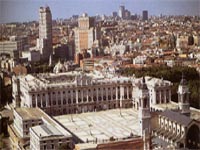 Maps of Madrid
Click here to see a full map of the city.