Madrid Museums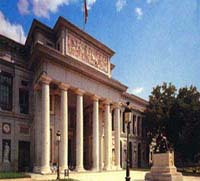 MUSEO DEL PRADO:
Located in an 18th building designed by Juan de Villanueva, the Prado is considered one of the most important art galleries in the world. It houses masterpieces by Velázquez, Goya, El Greco, Zurbarán, Ribera, Titian, Raphael, Botticelli, Fra Angélico, Rubens, Bosch, Van der Weyden, Poussin, Lorrain, Watteau, Rembrandt, Dürer and Mengs, among others.
Address: Paseo del Prado. Metro: Banco de España & Atocha.
Open: 9 AM to 7 PM; Sunday 9 AM to 2 PM. Closed: Monday.
Telephone: +034 91 3302800
MUSEO THYSSEN-BORNEMISZA:
This museum houses a splendid collection ranging from primitive Flemish to contemporary works. More than 800 paintings and sculptures, carvings, tapestries and other items are displayed.
Address: Villahermosa Palace, Paseo del Prado, 8. Metro: Banco de España.
Open: 10 AM to 7 PM. Cloed: Monday.
Telephone: +034 91 4203944 and 91 3690151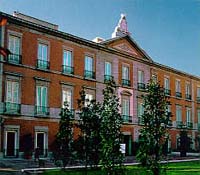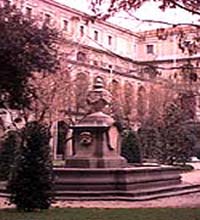 MUSEO NACIONAL. CENTRO DE ARTE REINA SOFÍA:
A cultural center containing a permanent collection of Spanish contemporary art and offering a wide variety of temporary exhibitions covering diverse modern artistic disciplines such as painting, sculpture, video, photography, films, etc.
Address: Calle Santa Isabel, 52. Metro: Atocha.
Open: 10 AM to 9 PM; Sunday 10 AM to 2:30PM; Closed: Tuesday.
Telephone: +034 91 4675062 and 91 4674761.
MUSEO CERRALBO:
A private collection including archeological artifacts, porcelains, tapestries and paintings from different periods.
Address: Calle Ventura Rodríguez, 17. Metro: Plaza de España & Ventura Rodríguez.
Open: 9:30 AM to 2:30 PM; Sunday 10 AM to 2 PM; Closed: Monday and Holidays.
Telephone: +034 91 5473646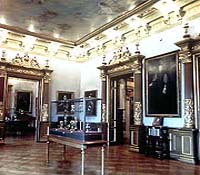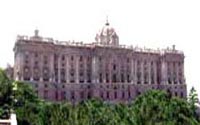 PALACIO REAL:
The royal palace is no longer used as a residence, but it has been kept intact since it last functioned as home to the king, primarily serving as a tourist attraction. The entire palace is not open to the public, but most of the more important rooms can be visited. The palace is interesting in its own right, in particular its architecture and gardens (there are two, the Jardines del Moro and the Sabattini gardens). There are also some excellent frescos inside the palace by Tiépolo, and paintings by Velázquez, Goya, Rubens, El Greco, Juan de Flandes and Caravaggio, among others.
Address: Calle Bailén. Metro: Opera.
Open: October to March 9 AM to 5 PM; Sunday and Holidays 9 AM to 2 PM; April to September 9 AM to 6 PM; Sunday and Holidays 9 AM to 3 PM. Closed when official acts are held.
Telephone: +034 91 5420059
And besides, there are other great museums in Madrid that you should visit:
- Museo Lázaro Galdiano.
- Museo Sorolla.
- Museo Arqueológico Nacional.
- Museo de las Bellas Artes de San Fernando.
- Museo de la Ciudad.
- Museo de América.
- Museo del Ejército.
- Museo Municipal.
- Museo Romántico.
- Monasterio de las Descalzas Reales.
- Monasterio de la encarnación.
- Fundación de la Casa de Alba.
- Panteón de Goya.
And more...