Madrid's Nightlife
Nightowls wil find Madrid a paradise every night of the week. Visitors must keep in mind the late dining hours; restaurants do not even open until eight or nine o'clock. Many night establishments are open until the early morning hours.
In the vicinity of the Plaza de Santa Bárbara, the Glorieta de Bilbao and Alonso Martínez, a large number of popular bars, pubs, fast food restaurants and ice cream parlors are concentrated.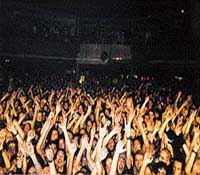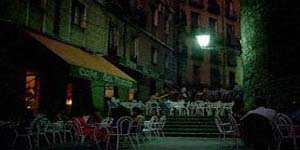 The bars in the districts of Arguelles and Moncloa are generally frequented by University students and a younger crowd.
Malasaña, in the vicinity of the Plaza de Dos de Mayo, has countless cafés and bars with live music, in addition to moderately-priced restaurants.
The streets of Paseo de la Castellana, Paseo de Recoletos and Paseo del Prado boast quality restaurants, cafés and popular night spots.
In the Summer months and specially at night, open-air terraces abound in the areas of the Paseo de la Castellana and the Parque del Oeste.