Itineraries through Malaga
Ronda and the White Villages
Total length of the trip: 115km via Castelar and Jimena de la Frontera. 100km between Ronda and Arcos de la Frontera.
Point of Departure: San Pedro de Alcantara.
There is a well-paved mountain road between the coast and Ronda, which asses through the whole mountain range from south to north with lovely scenery on either side and practically no settlements.
Ronda (49km from San Pedro de Alcantara) lies on top of a rocky projection with vertical walls and is one of the most interesting towns in Andalusia. It is divided by a deep chasm which reaches a depth of 100m at some points. El Puente Nuevo (the New Bridge), built in the 18C connects both parts and at the same time is the landmark of the town.
Read more…
Nerja Caves - Nerja Malaga
The traveller can find three dolmens on the outskirts of Antequera, these remains of megalithic construction are from the catolithic or Copper Age and have survived to our day in a maginificent conserved state. The oldest of the three dolmens is that of Menga, dating from 2500 BC.
The burial chamber is made up of seven large monoliths on each side, covered at the head of the chamber, weighing about 180 tonnes. Next to this dolmen is that Viera, from a little later (2000 BC). Its corridor is completely conserved, but only four of the seven slabs originally making up the roof are left.
Following the N-331 you arrive at the site of the dolmen of el Romeral, which is dated from around 1800 BC. It is a "tholos"-type dolmen with a corridor
The Western Costa del Sol
The visit of the western half of the Costa del Sol is the most representative sector: between Torremolinos and Marbella the journey passes through a real display of tourist attractions near beaches and yacht clubs. However, the visit, which begins in Malaga, must not omit many less known places, often still unchanged despite their proximity to more cosmopolitan and sophisticated places. (Total length of the trip: 213km.)
Read more…
From Malaga to Antequera
Total length of the trip: 120km when returning by the main road. 96km when returning via Almogia.
Malaga is left by the so-called acceso nuevo (new access), ie the CN-321, which later forks towards Granada, Cordoba and Seville.
Read more…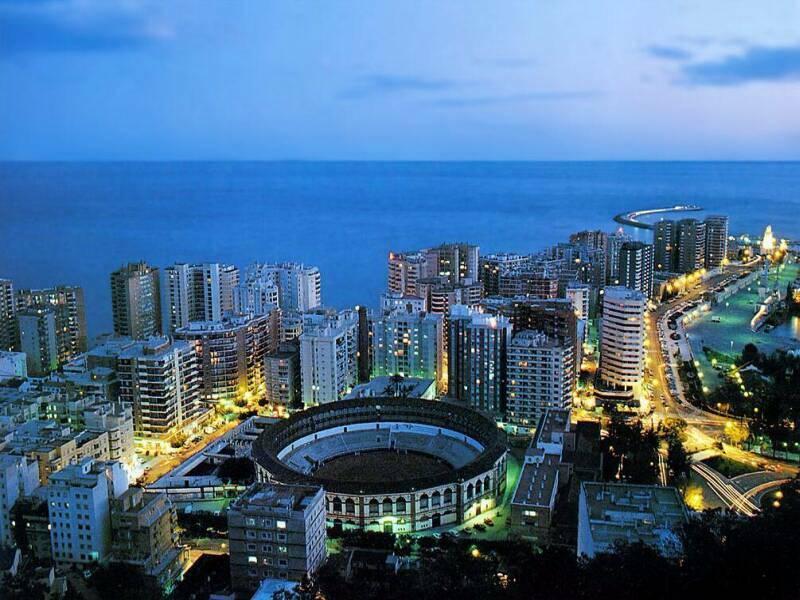 Malaga By Night