Excursions from Oaxaca, Mexico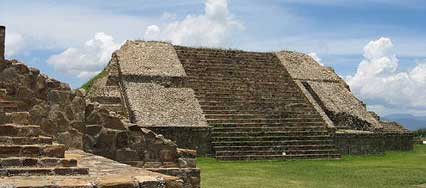 Monte Alban ruins in Oaxaca, Mexico.
The state of Oaxaca is one of the country's most diverse, both geographically and ethnically. From archeological sites to coastal towns, from colonial architecture to some of the world's most impressive natural wonders, Oaxaca is indeed bursting with surprises waiting for guests around every corner.
Here are just some ideas for excursions from Oaxaca city… but you won't have to go far!
Archeology Trips
Apart from Oaxaca's star archeology site, Monte Albán, you can take a number of other archaeology trips in Oaxaca.
Read more:
Dominican Convents
If you're interested in Oaxaca's colonial legacy, a great place to start are the state's Dominican convents. The Dominicans were the first religious order to establish themselves in Oaxaca, and their influence is evident in the many buildings that they built in and around the city. These majestic works of art, which include those in Yanhuitlan, Tamazulapan, Tlacolula and Teposcolula, have withstood the test of time. They continue to be prime examples of the grandeur of Baroque and Renaissance art, as well as being places of refuge for Christians and non-Christians alike.
Read more:
Puerto Escondido & Beaches
The area of Puerto Escondido and the nine beautiful bays of Huatulco, on Oaxaca's Pacific coast, are just some great places where you can dive into breathtaking aquamarine waters or simply enjoy fantastic sunsets. This is an Oaxaca excursion you won't want to miss.
Read more: