Ecotourism in Oaxaca´s Mountains Ranges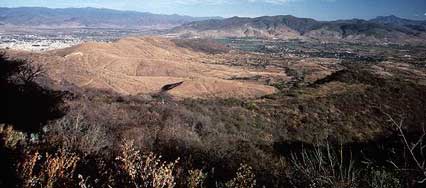 Sierra Madre Mountain
The Mountains of Oaxaca are home to some of the most spectacular natural wonders in all of Mexico. Oaxaca's Northern Sierra Madre, for one, holds a wide variety of fauna, with more than 400 species of birds and 350 species of butterflies. This extremely well preserved mountain range contains scenic routes perfect for mountain-biking and hiking. Other possible activities include rock climbing, rappelling and fishing.
Also of special interest is Itlan de Juarez, a mountain community for the environmentally aware. Here, locals have developed a special eco-tourism project where guests are taken on guided tours through the area's attractive forests. Within the same hour, you can experience a hot, dry climate, then ascend the mountains to a cold damp region covered by ice most of the year.
Oaxaca's mountainous regions contain an abundance of indigenous plants and exotic animals such as the jaguar, spider monkeys, the tapir and about three varieties of guacamaya. The towns of Benito Juarez, Lachatao, La Neveria, Latuvie among others also offer comfortable lodgings in quaint, rustic cabins and camp sites.