Beach Clubs in Playa del Carmen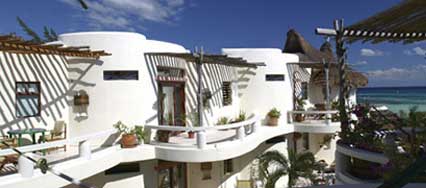 The Blue Parrot Nightclub in Playa del Carmen
First-rate beach clubs can be found all over Playa del Carmen. Plenty of tourists prefer to stay in these beach clubs in order to experience the best that Playa del Carmen has to offer.
The main beach is located near the ferry dock, and ends along Calle 14. The main beach is where most of the activities in Playa del Carmen happen. Various resorts, restaurants and bars are littered throughout the area. From the main beach, other beaches can be found. These beaches, which are typically named after a specific resort in the area, include Tukan Beach, Mamitas Beach and Coco Beach, to name a few.
One of the most popular beach clubs in Playa del Carmen is Mamitas Beach Club. It has been remodeled to its present state after it was hit hard by a strong hurricane. The beach club offers an area for beach volleyball, lounge chairs, and a restaurant. It has received much exposure for hosting the annual fashion show held by Fashion TV.
Tukan Beach Club is also popular beach club on Tukan Beach. It offers great lounge spots and various water activities.
Another popular area is Tulum Beach, which lies near the Mayan site of Tulum. Various beach clubs are available in the area, typically designed in palapa-style or cabanas. Tulum Beach is popular among kite boarders.
Since it is not easily spotted, Xpu-Ha Beach can give you a more tranquil experience. Only a few resorts can be found in the area. Palm trees cover the shore, along with restaurants and bars offering delicious tropical food.
Coco Beach is the northernmost beach in Playa del Carmen. Although generally the least commercialized area of Playa del Carmen, various beach clubs and establishments are being developed in the area to attract more tourists.
If you want to enjoy a great beach experience, explore the other beaches and beach clubs of Playa del Carmen. You're sure to find one that suits your taste!