Fishing in Playa del Carmen, Mexico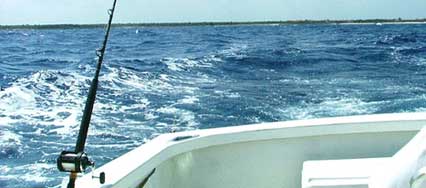 Sailfishing
Up until recently, the town of Playa del Carmen in the Yucatan Peninsula was just a small fishing village with a few thousand inhabitants. Now it has grown and developed to become one of the most popular tourist destinations not only in Mexico but throughout the world as well. It is also considered as one of the best sites for both Deep Sea Fishing and Sports Fishing. Some of the fish here swim real close to the shore and whatever time of year you are here, you are sure to catch some of them. A few world records on fishing have actually been set here.
A wide variety of fish can be caught in Playa del Carmen's coast. These include Billfish (Sailfish, White and Blue Marlin), Dorado, Barracuda, Wahoo, Tuna and Reef Fish (Snapper, Jack, Grouper, Sea Bass etc.). Most of these types can usually be caught all year round. However there are also some that tend to be seasonal. For example, the months of March to July are excellent for catching Sailfish; the months of April to June are great when fishing for Dorado and White Marlin; and the months of March to October are particularly good for catching Blue Marlin.
When going fishing in Playa del Carmen you will either ride a boat or a panga. The panga is a smaller boat with an outer engine and a make-shift roof for sun protection and usually leaves for the local beach. The bigger fishing boats on the other hand work out of the nearby marina in Puerto Aventuras.
There are several travel operators and agencies that arrange fishing tours and itineraries. These great fishing trips can be shared groups of up to 6 people and would normally include yacht or boat, experienced crew, fishing gear, fishing license, food and water.