Playa del Carmen Festivals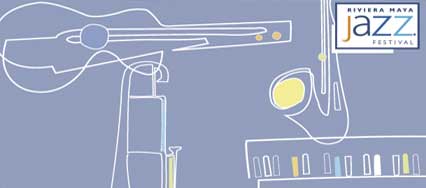 Riviera Maya Jazz Festival
Although the majority of events occur in nearby Cancun, Playa del Carmen also plays host to a few world-class festivals each year.
One of the most popular events in Playa del Carmen is the Riviera Maya Jazz Festival. Typically held in November, the annual event gives local and foreign jazz performers a chance to showcase their talents near the Ultramar pier on Mamitas Beach. Starting up around 8:00 in the evening, the festival fills the streets of Playa del Carmen with music and dancing throughout the night. The four-day festival attracts tourists from all over the world. The cost is free.
The Festival Internacional de Cine de la Riviera Maya, also known as the Riviera Maya Underground Film Festival, is a five-day event held each October in Playa del Carmen. Various local, national and international films are shown in select theaters throughout the city, such as Ayuntamiento de Solidaridad, Plaza Pelicanos' Hollywood Cinema, and Plaza 28 de Julio. Films that are screened belong to one of four categories: Documentary, Animation, Experimental and Fiction. Throughout the festival, there are also different workshops and conferences on cinematography and filmmaking offered.
If you are in the area, you may also want to participate in a number of regional events held in the Yucatan Peninsula.
The Autumn Cultural Festival, for instance, is a yearly event which celebrates and promotes the Yucatan region's culture. Dancing, music and theatrical plays are the festival's highlights.
Another popular event is the Yucatan Fair. Originally a fair for stock breeders, other features have since been added to the event to provide entertainment for the general public. Head to the fair and enjoy theme parks, children's shows, horse races, cockfights and more.