Mesoamerican Barrier Reef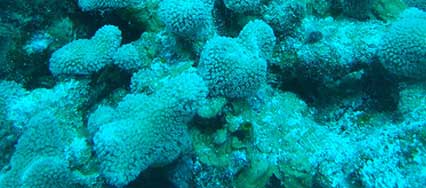 Coral Reef
Surpassed only by Australia's Great Barrier Reef in Australia, the Mesoamerican Barrier Reef System - also known as the Great Mayan Reef - is the second largest barrier reef in the world. It runs between Cozumel and Playa del Carmen for hundreds of miles, extending from the southern half of the Yucatan Peninsula to the Bay Islands of Honduras. This ancient reef is predominantly responsible for the civilizations and communities that surfaced along its shores. During the time of the ancient Mayan people, trade routes and passages were created in this area which greatly helped their trade and commerce.
Upon the arrival of the Spanish, the reef became the safe haven of pirates and a maritime gateway for the Conquistadors. At the present time, its abundant marine life (which includes a variety of fish species and 500 year old coral formations) is a great enticement for local as well as international tourism, helping to boost the area's economical gains to greater heights. It plays a big part in the protection of coastal landscapes and serves as breeding and feeding grounds for most of its marine life.
Any scuba diver, novice or seasoned diver, will be amazed as they explore the Mesoamerican Barrier Reef System. Its length, the composition of its reef types, and the rich diversity of its corals and related species are the most important factors that contribute to its unique distinction in the Western hemisphere. It is not really just one big single barrier reef but a chain of shallow patch reefs, drop-offs and coral gardens. It is also an abode to a amalgamation of coastal sandbanks, fringing reefs and islets. An estimated number of 100 dive sites, 500 species of fish, and 4 species of sea turtles can be found in its waters together with numerous reef formations, enormous coral walls and shallow plateaus.