Mexican Art Museum in Playa del Carmen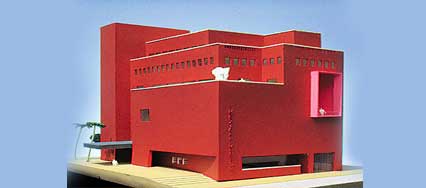 Mexican museum
The Museo Mexicano (Mexican Museum) was the very first museum to be built in Playa del Carmen. Located in the heart of Playa del Carmen and a mere four blocks from the beach, it first opened its doors to the public on March 25th, 2003. Visitors of the museum are given the opportunity to gain a better appreciation and understanding of the customs, traditions, culture and lifestyle of the Mexican people.
Upon entering the museum, you will be welcomed by what the Mayans call the Las Tres Cruces de San Juan Chamula, or the Three Crosses of San Juan Chamula. San Juan Chamula is a small village in the state of Chiapas where native Mexicans still live. The descendants of these native people had a habit of wearing crosses as a means of protection. The three crosses in the museum symbolize life, death and the heavens. A particularly interesting attraction in the museum is the Altar del Dia de los Muertos, or the Altar of the Day of the Dead. Another notable display is a scale model of the church of San Juan Chamula. Other exhibits feature Mexican national heroes, masks used in celebration and rituals of Mexico, coin collections, medicinal plants and herbs used by shamans, copies of archaeological artifacts and many other fascinating things that are native to Mexico and its people.
Visitors can go to the Museo Mexicano from Monday to Saturday at 10:00 AM to 6:00 PM and on Sundays at 10:00 AM to 2:00 PM. Sundays. Guided tours in Spanish, English and a few other languages are available. There is a minimal entrance fee but children under 12 are free.