Shopping in Playa del Carmen, Mexico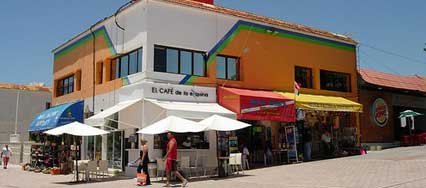 Shopping on"La Quinta - Fifth Avenue
Shopping for souvenirs and gifts for people back home is a major part of any trip. This also holds true for a trip to Playa del Carmen.
Most souvenir shops in Playa del Carmen are located in 5th Avenue. Here you can buy various kinds of souvenir items, including ballpens, key chains and T-shirts. Various arts and crafts created in the region are also available, including hammocks. Items from all over Mexico and even imported items from Africa and Brazil are sold on 5th Avenue. Popular products include jewelry and beach clothing. Mexican and Cuban cigars are also famous products, even if they can be quite expensive. The farther you go from 5th Avenue, the cheaper the prices become.
There are also supermarkets in Playa del Carmen, where you can buy souvenir goods. These include Wal-Mart, Sam's Club, Chedraui and Comercial Mexicana.
The shops in Playa del Carmen generally sell similar products, but for different prices. Before agreeing on a price for a product, don't forget to haggle. You can usually haggle in smaller and less formal stores. Vendors usually mark-up the original prices by a great percentage, sometimes even double the original. A good tip is to start off with half the price that has been quoted, and gradually find a price that both you and the vendor can agree with.
Be wary of vendors selling you fake items, especially arts and crafts and jewelry. For example, limestone carvings are usually copied. When buying one, ask to speak to the artist, and try to make a deal with him. Also, fake jewelry is common among vendors in Playa del Carmen. Always look for the 0.925 stamp to ensure that you are getting real silver.
Bigger stores generally accept both cash and credit cards; smaller stores, however, typically only accept cash as payment.
Have fun shopping in Playa del Carmen!