Water Sports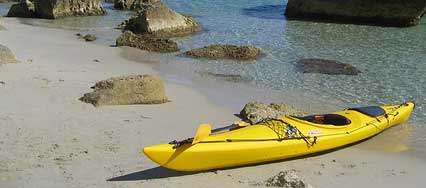 Kayaking, watersports
Aside from scuba diving, there are various water activities you can take advantage of while staying in Playa del Carmen. These include activities above the water, such as kayaking and boating, and underwater activities, such as snorkeling.
The calm waters of Playa del Carmen make it an excellent place to go kayaking. You can tour the mangroves in the area, and explore ecological parks, such as Tres Rios. Some hotels offer free use of kayaking equipment. Tour companies are good sources of information regarding which routes to take when kayaking, and where to rent the kayaks, life jackets and helmets.
Boating is also a fun activity in Playa del Carmen. You can rent yachts and private boats, and use the ferry docks in Playa del Carmen. You can also visit other islands and deserted beaches. Some tours allow passengers to explore the area and even snorkel.
Snorkeling around the Mayan Riviera is also a must. The nature parks Xel-Ha and Xcaret allow you to rent snorkeling equipment, including life preservers, when snorkeling in the area. You can also take your child snorkeling with you in these parks.
On the beach of Playa del Carmen, the best place to snorkel is in the northern end, specifically Coco Beach. Various fish species and coral reefs can be seen here. Boats, however, make snorkeling quite difficult in the area.
Snorkeling is even better in the areas surrounding Playa del Carmen, specifically Akumal and Cozumel. In Akumal, you can snorkel along the coast and find octopus, sea turtles, stingrays and numerous fish. In Cozumel, you will most likely find fish of bigger sizes. You can either snorkel on your own using your own snorkeling equipment or avail of snorkeling tours at various dive shops in the area.
Whether you want to stay on the water or in it, there's always something for you to do in Playa del Carmen!