Boating, Sailing & Fishing in Puerto Vallarta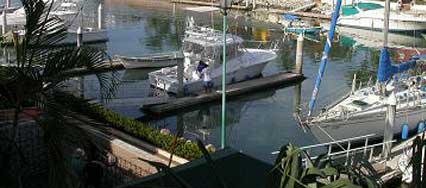 Boat tours in Vallarta
Puerto Vallarta has a complete and fully equipped marina for docking and servicing, making it a usual stop in the itineraries of various boat charters and cruise ships. You can also hire these boats for excursions and boat tours around the area. Puerto Vallarta's popular boat docks include Marina Vallarta, Bahia de Chamela, and Playa del Sol o de los Muertos, to name a few.
Puerto Vallarta also has a few sailing schools which offer a variety of sailing classes; levels depend on your skill. Courses can take anywhere from one day to more than a week. Small groups usually opt to charter a sailboat, which already includes food and drinks throughout the trip. Sailing is a wonderful way to enjoy Puerto Vallarta's amazing sunset.
The diversity of fish in Banderas Bay has helped Puerto Vallarta make a name for itself in the sport of fishing. Puerto Vallarta is well known in both small game and deep-sea fishing. Lakes in the surrounding areas are also great places to do freshwater fishing. Fishing in Puerto Vallarta commonly yields sea bass, swordfish, tuna, red snapper and many others.
During the summer, you can catch larger gamefish, such as marlin and tuna. Various international fishing tournaments are held in Puerto Vallarta from November to May, such as the International Puerto Vallarta Sailfish and Marlin Tournament. Boats can usually be rented for catch-and-release fishing, which includes basic instructions on how to fish. Some of the numerous fishing hotspots in Puerto Vallarta include Punta Mita, Mismaloya, and Yelapa.
Puerto Vallarta also offers other activities on the water's surface, such as kayaking, cruises and excursions.
Enjoy the beautiful waters of Puerto Vallarta while staying dry!