Béjar's Guide
The main town in the district, long famous for its capes, woollens and blankets, it has now become the local industrial and administrative centre. Sights of major importance, a legacy of the city's long history, await the visitor. There is the Palace of the Dukes of Béjar, rebuilt in the 16th century over the still visible remains of a castle. Even today, its entrance has something of the fortress about it.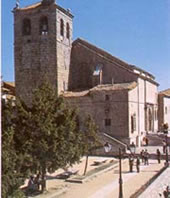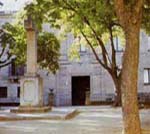 The 13th century Churches of St. Mary Major (Santa María la Mayor), St. John the Baptist (San Juan Bautista) and the saviour (Salvador) all display evidence, some more so than others, of modifications and alterations executed in the 16th century.
The Church of St. James (Santiago), known as "la Antigua" (the Old), was erected in the 17th century over an earlier Visigothic church. The city's Old Quarter with its charming Main Square forms a harmonious backdrop for a quiet stroll. Those wishing to rest a while should wander over to La Antigua Park adjoining the Walls, which date from the 11th-13th centuries and command a stupendous panoramic view of the local mountain scenary. Not all is architecture however; there is also the exquisite Italian Renaissance-style garden, El Bosque, with its promenades, ornamental palace and pond.
Maps of Salamanca
Click here to see a full map of the city.
More towns and cities
Know more towns and cities in the community of Salamanca.