Lebrija's Guide
Many travellers who are not rushing up the NIV between Jerez de la Frontera and Seville take the time to stop in Lebrija.
This pretty walled town enjoys panoramic views over the surrounding, sherry growing vineyards. The centre point of the town is the Santa Maria de Oliva church which was built as a 12th century mosque and converted to a church by Alfonso X. Many original Islamic features survive.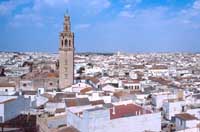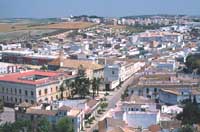 Maps of Sevilla
Click here to see a full map of the city.
More towns and cities
Know more towns and cities in the community of Sevilla.