Food & Drinks
The tremendous variety of Sevillian cuisine is based around home cooking, family recipes. The most famous dishes are Flamenco Eggs, Sautéd Kidneys with Sherry, Stuffed Artichokes and Fried-Fish (the true speciality of Cádiz, Sevilla and Málaga).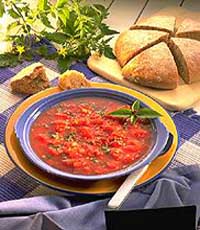 The inhabitants of Sevilla are not big restaurant goers. Nonetheless, the city offers excellent restaurants serving all the specialities of Andalusian, Spanish and international gastronomy. The most popular way to eat in this city is "ir de tapeo", eating a series of small dishes, usually in the company of friends. In fact, the majority of culinary customs are based around this tradition. To get to know authentic Sevillian food, the visitor must "picar" (take a bit of) as many dishes as possible from the wide selection of foods offered in bars and taverns. Salads, Gazpacho, Salmorejo and chopped pork are typical summer dishes which help beat the heat. During Lent, most of the tapas consumed are based on cod. And throughout the year, most bars serve the exquisite cured ham of the Huelva Sierras, the prawns of Sanlúcar and fried fish. These delicacies are washed down with local wines such as Manzanilla, or the products of nearby regions such as Sherry and Montilla or, of course, golden beer.
Nearly all of the city's streets contain bars in which the visitor can sample tapas. In the Santa Cruz district, a large number of establishments serve a very tasty selection. The Alfalfa district has a series of open-air bars, very lively during the summer. In Triana, Betis and nearby streets, a large number of bars and terraces overlook the river. Arenal contains some traditional establishments where the visitors can enjoy fish purchased from nearby fried-fish shops.
As for desserts, we recommend tasting the exquisite sweets made in the city's convents such as the Cortadillos de Cidra of Santa Inés or the famous Candied Egg Yolks of San Leandro.
The nearby town of Castilleja is famous for a wide range of desserts such as crumbles, tortes, sponge cake and home-made sweets such as Sweet Bread Fritters, Pestiños and Gañotes.