Puerto de la Cruz Guide
Puerto de la Cruz (pop. 27,426) is the main tourist resort of the Northern part of the Island. It is a cosmopolitan city with excellent hotels and the great Lago Martianez, an architectural wonder of the renown international artist Cesar Manrique.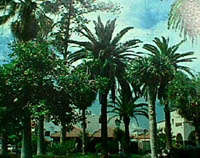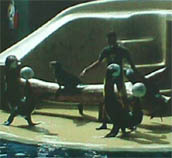 In Puerto de la Cruz the modern and the new functional structures coexist with the typical and old corners of the small fisher's town which gave origin to the present city. San Telmo, the Casa de la Aduana (Customs House), the San Felipe Castle and, in general, the whole Ranilla.
The Taoro Park, where the Casino is situated, is a great vegetable area which lies over the city; one can also find the Botanical Garden which dates from 1788 and wards trees and other vegetable species from all five continents.
The Puerto de la Cruz is the preferred meeting-point for amusement and enjoyment of the Island.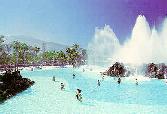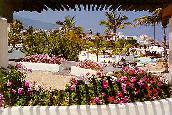 Maps of Tenerife
Click here to see a full map of the city.
More towns and cities
Know more towns and cities in the community of Tenerife.