La Laguna Guide
La Laguna (pop. 125,183) is Tenerife's Province second most important city. It is the old Capital of the Island and seat of the Adelantados, situated on the Aguere Valley amid a beautiful country. It is also the cultural and religious Capital, due to the fact that it lodges the San Fernando University and the province's Bishopric. Its urban design its neatly arranged. The whole city is full of outstanding architectural monuments, palaces and traditional houses of the XVII and XVIII centuries.
Among its religious buildings the most outstanding are The Cathedral, the Santo Domingo and the Concepción Churches - this latter one a historical and artistic monument; one can also find the Church of the Holy Christ and the San Miguel Chapel.
History and art in La Laguna are to be found in the Casa Ossuna Museum, the Friends of the Country Economic Society Museum, the Concepción Church's Museum and the Cathedral's Museum.
La Laguna's Municipal boundaries extend to the towns of Tejina and Valle Guerra - very rich agricultural areas - as well as Bajamar and Punta del Hidalgo, which have become tourist resorts with first class hotels, natural swimming pools and extraordinary landscapes. Areas such as La Cuesta and Taco, where part of the industries of the Island have been situated in the last few years, are also part of La Laguna.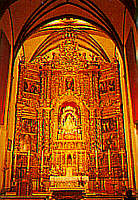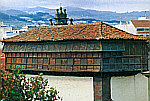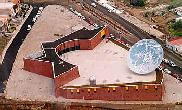 Maps of Tenerife
Click here to see a full map of the city.
More towns and cities
Know more towns and cities in the community of Tenerife.