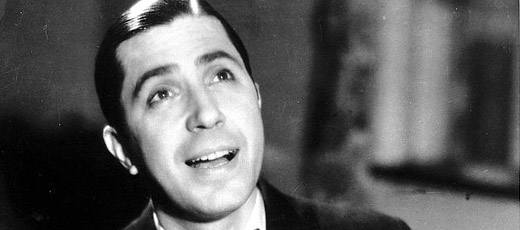 Carlos Gardel (1890-1935) is a legendary tango singer and beloved iconic cultural figure in Argentina. Learn more about him.
Carlos Gardel (1890-1935) is a legendary tango singer and beloved iconic cultural figure in Argentina. His rise to fame from humble beginnings, the mysterious circumstances regarding his birth place, his handsome looks, smooth baritone voice and tragic death at the young age of 44, have all helped the larger-than-life memory of the singer reach mythical proportions in the hearts of adoring fans. Many fans still insist that he continues to sing better every day. He is also accredited with spreading the tango's popularity around the world and elevating its status. The tango, like Gardel himself, grew out of lower economic areas of Buenos Aires. The singer would eventually perform in Europe, and when Parisian elite classes embraced with passionate enthusiasm the musical genre and the handsome crooner, both with humble origins, many haughty Argentines disdainful of tango, considering it a vulgar expression of the poor, suddenly found themselves forced to reconsider their notion of acceptable art and culture.
Gardel was born in Toulouse France. His single French mother named him Charles Romuald Gardés. Two years later, the pair moved to Buenos Aires where Gardel grew up in the neighborhood surrounding the Abasto marketplace. As an adult however, Gardel applied for Argentine citizenship, claiming he had been born in Tacuarembo (Uruguay). Gardel liked to explain his origins by saying he was born in Buenos Aires at the age of 2 and a half. He may have concealed his French birth to eliminate technical status as a war deserter in that country, having never fulfilled military obligations required of French citizens.
Life in early 20th century inner-city Buenos Aires was no picnic. At around 15 years old, the young singer dropped out of school to pursue a professional singing career. Disregarding his mother's disapproval, he began taking gigs singing folk songs in small venues around town. Several years later Gardel's star slowly began to rise when Columbia made his first singing recordings and he went on tour with José Razzano and Francisco Martino. Later, Gardel and Razzano would go on to perform in increasingly prestigious venues that included the Teatro Nacional de Buenos Aires. In 1915, the up and coming star was hanging out at a club of questionable repute when an aggressor (sometimes identified as the father of revolutionary leader Che Guevara) shot him in the chest, lodging a bullet in the singer's lung that would remain there the rest of his short life. Gardel soon recovered from the shooting and the following year he continued touring.
A decisive 1917 moment marked an important turning point in his career. Recalling mom's advice to not pursue a singing career, Gardel again wisely ignores advice, this time from friends, to not sing the tango song Mi Noche Triste in public. The performance is a bold move; people don't sing tangos, these are traditionally instrumental songs, moreover the lyrics written to Mi Noche Triste are about a pimp yearning for the affections of his favorite prostitute –pretty edgy stuff for early 1900s audiences. Duo partner José Razzano wants nothing to do with the risqué tune and sits the number out. Gardel goes ahead and sings the song and the crowd loves it. Shortly after the successful show, recordings of Mi Noche Triste sell like hotcakes.
After touring Argentina and Uruguay for several more years exclusively performing their new brand of singing tangos, the two took the style to Europe where it soon became all the rage. When Gardel began appearing in films his popularity became a global phenomenon. Soon, radios around the world played Carlos Gardel's music. In 1935, stunned fans learned that an airplane crash had taken the life of their idol at the height of his career. Today, the inspiring tale of the singer who used classy manners, a charismatic personality and the smooth textures of his baritone voice to charm the world with the local sounds of tango, is a source of pride to many Argentines.