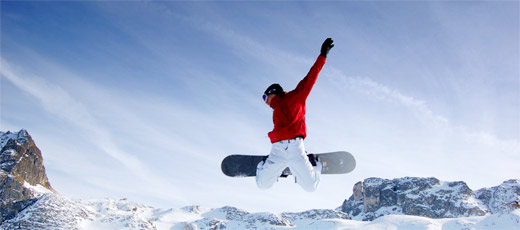 Skiing in Bariloche, Argentina. Discover Bariloche where you can ski on one of the best South American ski resort: the Cerro Catedral ski resort!
San Carlos de Bariloche in Argentina is home to Cerro Catedral, one of the biggest and the best skiing resorts in South America. This winter holiday destination is named after a cathedral given that the mountain peaks resemble its medieval towers. The Cerro Catedral is a great choice for skiing in Bariloche, Argentina and is located in the Nauel Huapi National Park in Alta Patagonia. The Cerro Catedral ski resort is a very popular destination with first time, beginner, intermediate, and expert skiers. This South American ski resort is fully equipped with hotels, B+B's, hostels and the like to accommodate large influxes of annual visitors. The Cerro Catedral ski resort has various types of cable transport designed to carry skiers up the hill including cable cars, chairlifts, ski lifts and the "Superbuble" lift, capable of transporting 13,400 passengers an hour. The ski resort in Bariloche uses a modern electronic pass system which allows skiers to move freely between areas without having to waste precious ski time waiting in line to have their tickets / wristbands checked. The electronic passes can be detected by the automatic ticket gates even if they are tucked away inside a backpack, ski clothing, pocket etc…
Cerro Catedral Ski Resort
The Cerro Catedral skiing resort in Bariloche has over 120 km of ski slopes spread over 50 different tracks, 15 of which are dedicated to alpine skiing and form part of the International Ski Federation competition (FIS). The Bariloche ski resort has areas dedicated to snowboarding, snow mobiles, quad biking etc. and there is a specially designed area called Terrain Park for skiers wanting to practice tricks and jumps.
The Cerro Catedral ski resort is divided into two key areas: Roble Catedral and Alta Patagonia. It is worth bearing in mind that tickets for each area are not interchangeable. In other words, if you have a ticket for one area, you will not be able to use the same ticket to gain access to the other area. In terms of the number of ski tracks, Roble Catedral and Alta Patagonia are on a par: the first has six and the other has seven.
Cerro Catedral utilizes a modern snowmaking system to ensure that there is plenty of high-quality snow to cover 10 hectares of slopes. The system uses 46 cannons that make snow out of water; the water is collected from a waterfall that has been made from melting snow. A natural enzyme is mixed into the water to improve the snow's general resistance and durability.
When skiing in Bariloche at the Cerro Catedral ski resort, you will have a wide range of modern facilities and services at your disposal including a shopping center, restaurants, parking, storage space for your personal possessions and much more…