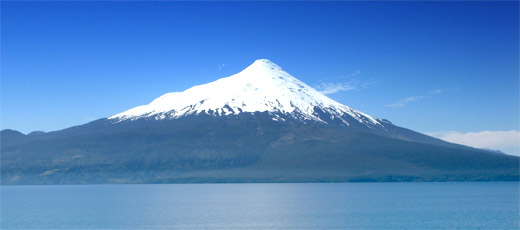 Learn all about Chilean culture. We will tell you more about Chilean customs, history, art, literature, people and much more.
The Chilean culture is an interesting mix of indigenous, especially Mapuche, aspects and the influence of Spanish colonialism (such as the language spoken and Roman Catholic traditions­ observed).  The huge number of immigrants has had an effect on Chilean society, which is said to be relatively homogeneous compared to other Latin American countries.

Chilean history is not dissimilar to other nations in Latin America; they were conquered by the Spanish in the 17th Century, and saw an economic upturn after its natural resources were exploited. The coup of the 11 September 1973 which ousted President Salvador Allende and lead to the 17 year dictatorship of General Augusto Pinochet did not did not stop Chile's peaceful transition into democracy in 1990. Chile was recently famous for the 33 miners who were successfully freed.
The capital city, Santiago de Chile, as the economic and cultural center for mainstream Chilean society, Chilean customs are observed country-wide. The Chilean people are very passionate about soccer for example, yet rodeos are also popular. Chilean customs make use of the diverse geography; both skiing and surfing are popular, making use of Chile's mountain ranges and large coastline, and while seafood is commonplace, Chilean cuisine varies between regions.

Chilean culture is expressed in a variety of media, like Chile's growing film industry. Painters such as Roberto Matta and Carlos Sotomayor have made Chilean art famous worldwide. Chilean literature boasts several Nobel Prize winners, such as Pablo Neruda and Gabriela Mistral who have prompted literary pilgrimage to Chile, as well as the international bestseller Isabel Allende. The national dance is called the cueca, and was developed in 1824. Music is important to the Chilean people; public expressions against the junta in the 1970s were made illegal, so protest songs were circulated clandestinely and folk music is currently seeing a resurgence in Chilean culture.
Related articles