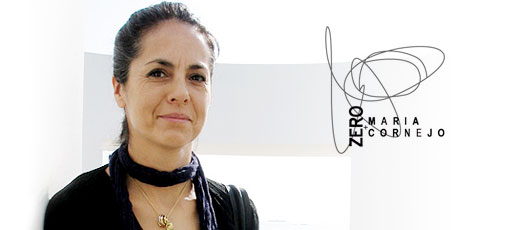 Maria Cornejo. Her fashion show in her native country Chile was the most recent of many successes she has achieved in the fashion world.
Maria Cornejo, the queen of fashion. Escaping the Chile of Pinochet when she was young, Maria Cornejo along with her family moved to Manchester, England. Having grown up in the middle of the Punk Rock revolution in England, Maria Cornejo was exposed to a rebellious new kind of counter-culture. She formed part of group of artists and designers, including Vivienne Westwood, which would influence her for years to come. Based in New York since 1996, she hadn't returned to her birth country until she was invited to present a fashion show there in 2013. After visiting her homeland and reuniting with long-lost relatives, Cornejo commented how lovely it was to see how her "country has evolved".
Cornejo's fashion show in Chile was only another successful event in a long string of milestones she has achieved during her career as a fashion designer. In 1980, Maria met and fell in love with soon-to-be designer John Richmond and they subsequently moved to London where Maria would study fashion at Ravesnbourne College. Upon completing her college education, her student collection that she developed as a class project was purchased by a clothing company and she immediately began to work as a successful designer right out of school.
She gained a following of famous clients like Iggy Pop, Chrissie Hynde and Jim Kerr. With a strong tail wind helping here along, she and her boyfriend joined forces in 1984 to start the brand Richmond Cornejo. This successful partnership stayed together until 1987 when they broke up and their work partnership came to an end.
Maria would end up traveling around the world working in fashion centers like Paris, Milan and Tokyo. Gaining experience and recognition, she finally decided to settle down in New York's NoLIta (North of Little Italy) neighborhood which today is a very high-end area but wasn't so when Maria moved there. This move in 1996 would be her moment to break free and no longer be a collaborator with department stores or with other designers. In 1998, she would take over a small building and turn it into her store, studio and home.
Zero + Maria Cornejo
This business venture would be known as Zero + Maria Cornejo. From now on she would be designing for herself and refining her style which is known for its asymmetrical and flowing lines. But, above all, Maria's style prioritizes comfort and real world living. Maria exhibits her designs twice a year during New York's Fashion Weeks as well as in Milan and Paris. Her line of clothing is sold in the best boutiques and retail stores from all over the world.
Having conquered clothing, Maria is designing shoes and accessories with equal success. This success has also translated into recognition in the form of being awarded the 2006 Smithsonian Cooper Hewett Nattional Design Award for Fashion. This award, which recognizes "excellence, innovation and enchancement of the quality of life", is granted to US citizens or residents only and is decided by a jury of prominent peers in the world of design.
Currently living in Brooklyn with her husband Mark Borthwick, a respected photographer, and their two children, Cornejo's career continues to reach new heights and gain new fans with each passing day. Today you can find people like Tilda Swinton, Michelle Obama or Karen O. wearing her clothing and you can bet they are happily comfortable wearing it.