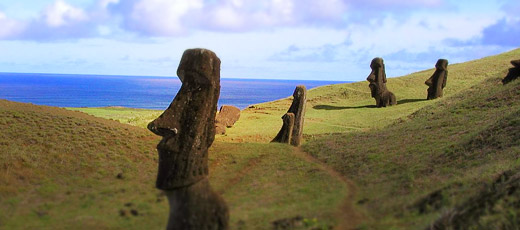 Places in Chile. Chile's diverse geography offers a sumptuous visual feast of striking landscapes. Find out more about the places to visit in Chile!
An exciting variety of attractive Chilean places can be found packed within the length of the country's borders. From the far northern tip of Chile which brushes Peru, to the icy lowlands in the south, where glaciers taper toward the Antarctic Circle to a place that seems like the bottom of the world, Chile's diverse geography offers a sumptuous visual feast of striking landscapes.
Sandwiched between the misty jagged peaks of the Andes to the east (where rugged terrain blurs boundary lines shared with Argentina), and the Pacific's scenic coastline to the west, practically everything here is near beach or mountain panoramas. Welcome to Chile, home to herds of llamas, huddles of penguins, hikeable volcanoes, distant geysers, desert strips and forest valleys.
Check out animated urban action in the bustling metropolis of Santiago or the coastal city of Valparaíso, and then get away from it all in the central valley's vast vicinity of vineyards or the picturesque Lake District. Visit the Salar de Tara Nature Reserve to observe flamboyances of fascinating flamingos, companies of culpeo foxes, and the Valley of the Moon's intriguing lunar scenery.
Easter Island, one of Earth's most isolated places, is also a part of Chile, as is over 1 million square kilometers of Antarctica. Curious stone statues of heads gaze over the remote island and recall its distant and secluded past. The Chilean town of Villa Las Estrellas is one of only a pair of human settlements on Antarctica, where 14 homes accommodate the town's population of about 100.
Join us and read more about Chilean sites in the following articles.