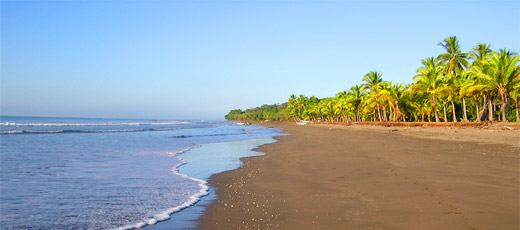 Learn more about Costa Rican culture. We will tell you more about Costa Rican customs, history, art, literature, people and much more.
Costa Rican culture is truly unique. Whilst heavily influenced by Spanish cultural traits, provinces such as Limon, for example, have a large Caribbean contingent. This blend of Caribbean and Spanish creates a truly vibrant and flavorful culture.
The main characteristic of Costa Rican culture seems to be moderation, as opposed to other countries that offer a culture full of extremes and excesses. The race and the classes are relatively homogenous, Costa Rican customs encourage compromise and peace, instead of revolution and violence.
The phrase 'Pura Vida' is an ubiquitous motto in Costa Rica and a fundamental part of Costa Rican culture. Whilst literally 'Pura Vida' means 'Pure Life', the phrase is actually highly flexible, and can mean anything from 'Full of life', 'Going great' or 'Cool!'. It can be applied to a multitude of contexts and is used as a greeting, a farewell, to express satisfaction or even to say thank you, and generally reflects the Costa Rican way of life.
San José, the capital city, is the center of Costa Rican culture with a growing network of theatres and museums. Today it is a modern city with bustling commerce, brisk expressions of art and architecture.
Related articles