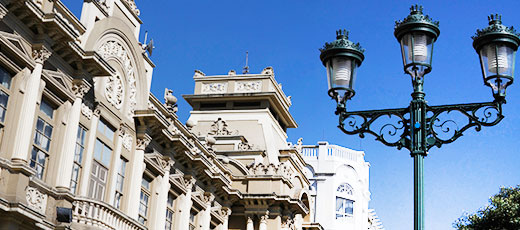 Learn more about Costa Rica. In this section we are going to tell you more about some Costa Rican cities and towns such as San Jose, Alajuela and Limon.
While some of the most famous places in Costa Rica are the varied beaches and the stunning natural beauty of its national parks, if you want to get to know the true Costan rican spirit, then the range of fascinating Costa Rican cities are definitely worth a trip.
San José, Costa Rica's capital city, is the true face of the nation, and where most people start and end their journey to Costa Rica. It has a plethora of great museums, such as the Museo del Oro Precolombino, the Museo Nacional and Museo de Jade. Also, the vibrant and bustling markets are defintiely worth a trip, as too is the nightlife, from lively nightclubs to sophisticated bars.
Limon is a popular destination for those wanting to get better accquainted with the Carribbean cultures in Costa Rica, the relaxed port city has a dilapidated appeal to it. So too does the Costa Rican city Puntarenas, this Pacific port was once the largest and mos significant port in Costa Rica, but has mellowed somewhat over the past century and is now a peaceful city brimming with local flavor.
Alajuela is another great place to visit, especiialy for its rich colonial history and laidback atmosphere. You can admire the colonial charms of the city's cathedral, whilst strolling through the mango-tree lined center.
Related articles