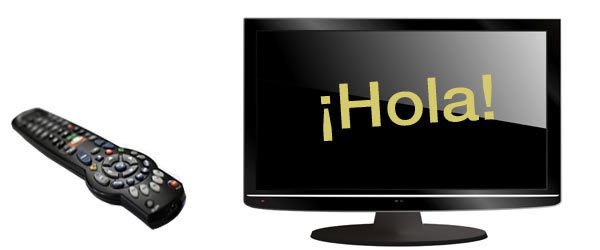 Television in Mexico. Today, Mexican television is dominated by two networks Televisa and TV Azteca who between them broadcast on seven channels.
Mexican television first began transmitting on August 19, 1946 in Mexico City by Guillermo Gonzalez and, curiously, these first television signals were emitted from his bathroom. But Gonzalez was involved in the race to broadcast television long before. As a 17 year old student from the National Polytechnic Institute he began experimenting with closed circuit television in 1934 and finally devised a process for transmitting in color. In 1940 Guillermo Gonzalez would receive patents in Mexico and the United States for his discoveries related to color television.
Later in 1946, Gonzalez would go on to found the first Mexican television channel with the designation XE1GC and for the next two years  this channel would air artistic programs and interviews with important figures in Mexican society for two hours every Saturday. Mexico would become the first Spanish speaking country to broadcast television when in 1950, channel 4 XHTV began regular broadcasts from Mexico City with the inaugural broadcast being that of Mexican President, Miguel Alemán and state of the country address. Also, thanks to Guillermo Gonzalez color broadcasts began not long after on a sister channel of XHTV.
Soon, there were stations appearing all over the country with first in Tijuana and later in places like Altzomoni (State of Mexico), Hermosillo, Mérida and Monterrey. In 1955, Guillermo Gonzalez along with Emilio Azcárraga, owner of different television and radio stations, fused three different stations together to form the new network, the Telesistema Mexicano which is one of the predecessors of what is today the international network Televisa.
An important moment in the history of Mexican television was the broadcast of the 19th Olympic Games from Mexico City. These games would be broadcast for the first time in their entirety in color as well as extensive use of communication satellites to permit viewers form around the world to see the games live as they were happening.
Today, Mexican television is dominated by two networks Televisa and TV Azteca who between them broadcast on seven channels. There are also regional broadcasters like Multimedios Televisión (Mexico City and Northern Mexico) and Cadena Tres (Monterrey).  There are a total of 17 channels combining national and regional broadcasters and whose content covers everything from news to telenovelas.  There are also many different pay TV options available in Mexico that can be accessed through satellite (Sky, Dish) or cable (Cablevision, Megacable, Cablemas…) which have an expanded selection of national and international programming.
Mexico's next step in television will be its conversion to digital television at the end of 2015. Much like in the United States and Spain, this means that analogue broadcasts will be eliminated in favor of high definition and multimedia capable broadcasts. This also means the older televisions throughout the country will need a signal converter to be able to view the new broadcasts on their older televisions.