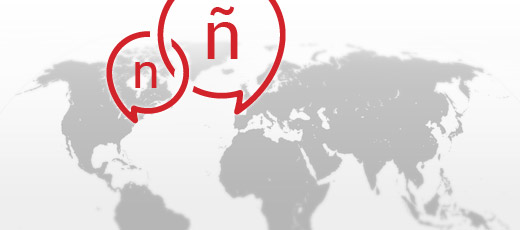 Languages in Puerto Rico. Spanish, English, Spanglish: Get to know more about the fascinating reality of Puerto Rican language and its characteristics.
Some 1,500 kilometers south-east of Florida, sits the island of Puerto Rico, the smallest Spanish-speaking state of America; small in size but not in history.
Before the arrival of the Spanish in the sixteenth century, the languages spoken in Puerto Rico were of "taíno" descent, which have contributed to the enrichment of Spanish vocabulary with words such as hammock, hurricane or tobacco.
The arrival of the Spaniards made Spanish become the language spoken on the island, along with elements of African origin. Mostly it is the Spanish spoken in Andalusia and the Canary Islands which influenced current Puerto Rican Spanish the most.
The history of the country of Puerto Rico is also reflected in the Puerto Rican languages, that are considered to be English and Spanish, both co-official since 1992. Puerto Rico is a free state that has been a commonwealth of America since the end of the Spanish-American War of 1898 when the Spanish conceded the territory to the United States as part of the treaty that ended the war.
Of the nearly four million people who live on the island of Puerto Rico, according to the latest statistics, 95% speak the Spanish language in their homes and only about 20% of Puerto Ricans speak English proficiently. The large presence of Puerto Ricans in American cities such as New York and Chicago and their adaption to an Anglophone context has produced a phenomenon known as "Spanglish", which you can say is one of the languages of Puerto Rico, along with Spanish and English.
Get to know more about the fascinating reality of the languages of Puerto Rico, the special features and changing patterns of communication of this small Hispanic community that has so much influence on the evolution of the Spanish language, not only in Puerto Rico, but throughout the North American continent.
Related articles