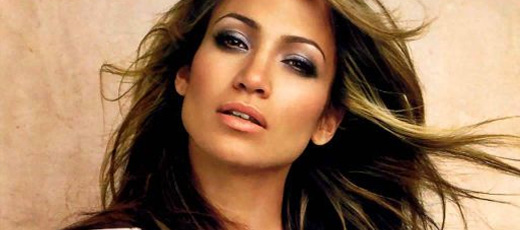 Jennifer Lopez. Information about the famous Latin singer, actress and international superstar Jennifer Lopez.
JLo
Jennifer's mother, a kindergarten teacher, and her father, a computer analyst, nurtured their daughter's ambitions early on by enrolling her in dance lessons. Jennifer's career quickly took off as she started appearing in musicals and making TV appearances. Later, the young star-to-be won a national dance competition and earned herself a place as one of Rosie Perez's Flygirls on the '80s comedy show, In Living Colour. Lopez was able to turn her success as a Flygirl into more television work; appearing in a series of sitcoms. Before long, she was moving onto bigger and better things on the big screen, landing a part in Gregory Nava's critically acclaimed Mi familia. Her performance caught the attention of some influential people in the film industry and helped to propel her career along.
In 1995, she appeared in Money Train with Wesley Snipes and Woody Harrelson in a film about a vengeful New York transit cop. The following year, she had a role as Miss Marquez in a rather forgettable film called Jack about a boy (Robin Williams) that has the appearance of a 40 year old man due to an unusual aging disorder. In 1997, Miss Lopez played the protagonist in Selena, the true story of a Texas born singer who rose from humble roots. Selena was hugely successful and propelled Jennifer Lopez into the spotlight. The film allowed Lopez to showcase her singing talents and introduced her to Ojani Noa, whom she later married. Lopez met the Cuban actor while he was waitering at a restaurant owned by Gloria Estefan in Miami Beach (Florida, USA). The pair later divorced in 1998.
Later that year (1997), Lopez continued her rise to fame in Anaconda and U Turn. 1997 also saw Lopez get listed in people magazine's 50 Most Beautiful People list. In 1998, Lopez stole the limelight yet again when she starred in a film alongside George Clooney called Out of Sight. This box-office hit confirmed to us all that Jennifer Lopez was here to stay. The rising star was not content with movie stardom however and later took the Billboard charts by storm with "If You Want My Love". On the 20th of June 2013, international superstar Jennifer Lopez became the proud owner of the 2,500th Star along Hollywood's Walk of Fame.