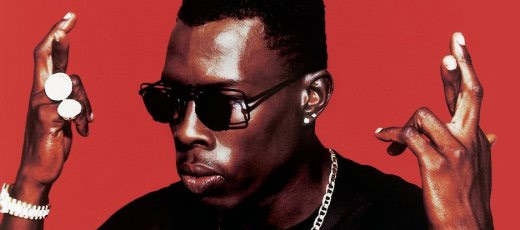 Raggaeton music is at type of Latin urban music that evolved from various musical genres Find out more about the reggaeton.
Raggaeton music is at type of Latin urban music that evolved from various musical genres with influences from many countries. However, Reggaeton music's origin is most closely associated with Puerto Rico where it first gained momentum and was commercially packaged. The Reggaeton music genre spread rapidly throughout the Latin American communities of North and South America in the 90s and has since gained worldwide popularity.
Reggaeton music evolved from raggamuffin or "raga" music which is a sub-genre of dancehall electronic music that evolved from reggae and Hip Hop. Reggaeton music can be distinguished by its controversial Spanish lyrics, either rapped or sung, provocative style and incorporation of other Latin rhythms such as Bomba and Salsa. Additionally, Reggaeton is identifiable by its "Dem Bow" beat, which relies heavily on the snare drum and was first made popular by Shabba Ranks in 1991.
Raggaeton music developed as an urban underground movement focused on youth, much like in the case of North American Hip Hop. The Reggaeton genre is also closely associated with a dance style known as Perreo, derived from the word "dog" in Spanish, which refers to the lewd and sexually explicit dance moves involved.
The history of Reggaeton and its origin is a bit controversial since it mixes various different musical genres and influences. The beginning of Reggaeton can be traced back to Panama's Spanish Reggae style which was an adaptation of Jamaican Reggae. However, the general consensus is that Reggaeton actually originated in Puerto Rico, where it evolved into Reggaeton as we know it today and gained popularity. Additionally, most famous Reggaeton musicians are Puerto Rican. The history of Reggaeton's development was also influenced by North American Hip Hop, Puerto Rican rhythms and other Latin American musical influences.
Reggae first developed in Jamaica and evolved by adding new sounds and rhythms. By 1985 Chico Man was performing Spanish Reggae in Panama, around the same time that Spanish rap appeared in Puerto Rico, performed by Vico C. A new Latin musical movement had started that would evolve and spread throughout North and South America.
By the 1990s, in Puerto Rico Spanish and Jamaican Reggae as well as Spanish rap were all popular, laying the foundation for what would eventually evolve into Reggaeton music. Some of the first popular Spanish reggae songs were: Dembow by Nando Boom, Pantalón caliete by Poncho Pan, Dulce by La Atrevida, Muevelo and Son Bow by El Gran General and Gringo Man.
Between 1993 and 1994 an underground movement in Puerto Rico started. The first Raggaeton sounds, called "under", began to be distributed through secret networks of youths. The movement was known for its controversial music and one of the most important producers at the time was DJ Playero. The new genre would evolve and change names over time, being referred to as "Melaza," "música underground" "Dem Bow" and eventually "Reggaeton".
Reggaeton began to spread and rise to popularity with the help of DJ Playero, DJ Nelson and DJ Eric. Reggaeton was no longer an underground music style, but had exploded into mainstream Latin music. Some famous Reggaeton artists included Don Chenzina, Tempo, Master Joe & O.G. Black, Baby Rasta & Gringo and Lito & Polaco.
DJ Blass and artists Plan B and Speedy helped the movement spread to the United States. By 2004 Reggaeton music had achieved widespread popularity in the US and Europe thanks to Reggaeton groups like Tego Calderón, Daddy Yankee, Hector y Tito, Luny Tunes & Noriega, Yaga y Mackie and many others. Other important Reggaeton musicians include Alexis & Fido, Angel & Khriz, Nina Sky, Nicky jam, Zion, RKM & Ken-y, Voltio, Calle 13, Héctor "El Father", Ivy Queen, Wisin & Yandel, Tito "El Bambino" and Don Obar.
The most famous international Reggaeton songs include Daddy Yankee's hit single Gasolina and Shakira's La Tortura. Both songs emerged around 2005 and were world wide hits that propelled Reggaeton music to new heights.