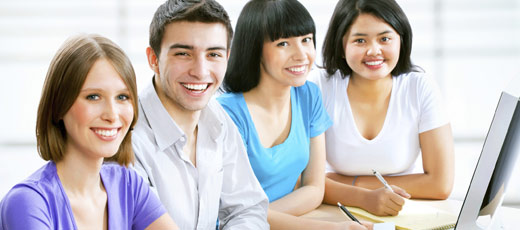 The Spanish Language in Europe. The interest in learning Spanish in Europe is not due exclusively to Spain, but also to the influence of Latin America.
Europe is a relatively small continent with a rich diversity of cultures, languages and traditions. In the last few years great efforts have been made to create a common European framework to establish an economic and political union where more or less unified member countries maintain their own spaces within a structured community.
The Spanish language in Europe has historically been considered a language of culture, but one that has not been at the forefront on an international level. The economic predominance of English, the privileged status that French maintained for years as a language of elegance and German's association with technology and philosophy, all traditionally relegated Spanish to a backseat position.
A cultural explosion known as "magic realism" occurred in 1970's, a movement that was born in Latin America and captured the European literary world with its exciting realms of fantasy and new narrative techniques. Spanish suddenly became a fashionable language. The country's exemplary transition from dictatorship to democracy during this period earned Spain international admiration and respect. The motto "Spain is different" along with the appeal of a new tourist destination to the south that was experiencing social changes and a brand new democratic government helped the interest in Spain and Spanish grow in Europe.
Years later the Cervantes Institute was created which promoted Spanish language culture. A growing number of private language schools also began offering quality Spanish as a foreign language education inspired by the English as a foreign language experience already being offered in Great Britain, where the English language itself is one of the country's strongest economic assets. These new institutions made even more Europeans interested in Spanish as a language to study.
Today, Spanish has overtaken both French and German as the foreign language of choice to study in most countries in and around the European Union. The great interest in Spanish in eastern European countries is reflected in the growing demand for qualified teachers there and an increase in tourists from those countries studying Spanish abroad. According to recent statistics, about 20 million people study Spanish around the world.
It is also true however that European interest in studying Spanish is not due exclusively to Spain and its cultural and business attractions. Latin America's influence as an emerging economic force is also an important factor in the language's appeal.
The growing number of private Spanish language schools and the extension of the Cervantes Institute which has established 77 centers around the world including 37 in Europe, is helping Spanish language education and the language itself to become one of the biggest assets for Spain's economy. The industry is expected to experience more rapid growth in the near future.
The dramatic increase of the Spanish language's presence on the internet (the second most used language in online social networks) and the fact that by 2045 Spanish is estimated to surpass Chinese as the most used language in the world in number of native and non-native speakers, all remind us a bit of the pride and sense of responsibility Spanish speakers will soon share when the language occupies a more important position internationally.