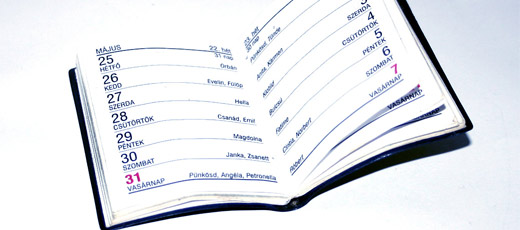 Spanish holidays. Find the most important holidays in Spain & Latin America 2011. Las Fallas, San Fermin, Holy Week, Cervantino, Tomatina...
In Spain and Latin America there are celebrations in every month of the year. When we plan a trip to another country we want to submerge ourselves in the culture and learn about its traditions. This event calendar includes all of the most important holidays so that you can plan your trip and live Spanish.
◄

October 2014
Mon
Tue
Wed
Thu
Fri
Sat
Sun
| | | | | | | | | | | | | | | | | | | | | | | | | | | | | | | | | |
| --- | --- | --- | --- | --- | --- | --- | --- | --- | --- | --- | --- | --- | --- | --- | --- | --- | --- | --- | --- | --- | --- | --- | --- | --- | --- | --- | --- | --- | --- | --- | --- | --- |
| | | 1 | 2 | 3 | 4 | 5 | 6 | 7 | 8 | 9 | 10 | 11 | 12 | 13 | 14 | 15 | 16 | 17 | 18 | 19 | 20 | 21 | 22 | 23 | 24 | 25 | 26 | 27 | 28 | 29 | 30 | 31 |
OCTOBER

Noche en Blanco 2014 (Until October 3)
Sevilla
The third annual Seville White Nights Festival will take place on Friday, October 3. This festival is organized by the association Sevillasemueve. The Seville White Nights Festival, now in its third edition, is a very popular event with a large number of people attending the various events across the city. Last year, more than 31,000 people attended the more than 60 activities programmed during the night. The changes this year in the programming of the great cultural event can all be found at the sevillasemueve website or through their profile on Facebook and Twitter. For more information go here: www.sevillasemueve.org
---

In Concert: Extremoduro in Almanjáyar
Granada
The rock group Extremoduro, a band that no one would ever call timid, will alter the course of history in the Almanjáyar neighborhood of Granada. This concert which was fit into the "Para todos los públicos" (For All Ages) Tour will take place in the Polideportivo Almanjáyar, the first soccer field ever built in this neighborhood, one of the most disadvantaged neighborhoods of the city. This is the first time that the northern part of the city has ever held a concert of this size. Finally music will make its way into a neighborhood that not long ago was considered a "no man's land".
---

Conciertos en el Puerto de Alicante (Until October 11)
Alicante
Here's the complete concert schedule for the port's Volvo Ocean Race area: October 3: Octobre 3; Leiva + Sidecars. Octobre 4; Vetusta Morla + Villanueva + elyella djs. October 5; Nunca Jamás, El rescate de Campanilla, el musical. October ; Miss Caffeina + Dinero + Rosy Finch (ADMISSION IS FREE). October 8; Doroty y el mago de Oz, el musical October 10; Space Elephants + Gomad & Monster + Villanoise + Cristian Set-Roc y Fran Second (ADMISSION IS FREE). October 11; Fangoria + Guille Milkway Dj set + Fast Forward.

Noche en Blanco 2014
PUERTO DE LA CRUZ
The tourist town of Puerto de la Cruz invites you to check out the town by night for this year's Noche en Blanco. Stroll about, explore under the moonlight, and visit shops that remain open late. It's a night filled with activities too: concerts, kids activities, sports, cuisine, guided tours, and much more.

Campeonato de Europa de Apnea (Until October 19)
Tenerife
The island of Tenerife is holding, for the second time, the European Apnea Championships. The event will take place from October 13th to the 19th and will feature some of Europe's best freedivers. Over 60 athletes from 10 different countries are scheduled to compete, including Dunia Quintero, the CMAS world record holder and Spain record holder. The 4th European Apnea championships will be held in two locations. The static apnea, speed apnea and dynamic apnea competitions will be held in Santa Cruz. The jump blue competition will be held in Rosario. Dynamic apnea is held in a 50 long pool, where the athlete moves horizontally through the water with the use of fins and the distance covered underwater is measured. In static apnea competition, the time the diver remains underwater is measured. The jump blue event involves diving 10 to 15 meters below water and advancing as many meters as possible around a 5 x 15 meter square.

X Aniversario ROOTSOUND (Until October 18)
Sevilla
Rootsound has been promoting the new sounds of world music for 10 years now. It's celebrating its anniversary with an event scheduled to take place this month in several Spanish cities, where 4 of its most international bands will perform: Movits!, N.O.H.A, Eskorzo, and Sonido Vegetal. Performances will be in: Barcelona on the 15th at Music Hall Madrid on the 16th at Copernico Valencia on the 17th at La3 Seville on the 18th at Custom. Tickets are €12 and may be purchased through Ticketea

VII F.I.N.O.S. (Until October 19)
Sevilla
The city of Seville is filling with stories for FINOS (Festival Intercultural de Narración Oral de Sevilla), now in its seventh occasion. Tales will be told in the theater of the company Viento Sur from October 16 – 19. Special guests from Mexico, Venezuela, and the Autonomous Community of Valencia are scheduled to participate along with returning storytellers. The special guests are: Martha Escudero (Mexico): oral narrator, writer, and radio personality Isabela Méndez (Venezuela): oral narrator, actor, singer, and writer Pablo Alba (Alicante, Spain): oral narrator and writer.
---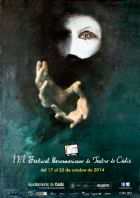 XXIX Festival Iberoamericano de Teatro de Cádiz (Until October 25)
Cadiz
The 29th annual Festival Iberoamericano de Teatro de Cádiz is being held from October 17th to 25th. The event will feature some of the most significant Ibero-American theater groups from 11 different countries including Bolivia, Brazil, Colombia, Costa Rica, Chile, El Salvador, the US, Mexico, the Dominican Republic, and the Iberian Peninsula. Venues include El Gran Teatro Falla, Teatro del Títere Tía Norica, la Central Lechera, ECCO, and other outdoor spaces around the city. 23 participating companies will offer a total of 27 performances. You can find more information on schedules, locations, and prices at: http://www.fitdecadiz.org/programa
VII MITIN (Until October 26)
Sevilla
From October 17 – 26, MITIN (Muestra International de Teatro de Investigación) is being held in Seville. The event, organized by Atalya-TNT, is in its seventh occasion. You can find information such as performance titles, schedules, location and ticket prices at: http://onsevilla.com/2014/10/vii-mitin-centro-tnt-atalaya-sevilla.html
---

XXIX Festival Iberoamericano de Teatro de Cádiz (Until October 25)
Cadiz
The 24th Annual Cádiz Ibero-American Theater Festival (FIT in Spanish), will take place from October 17 - 25, 2014. In this year's festival, 11 countries will participate: Bolivia, Brazil, Chile, Colombia, Costa Rica, United States, El Salvador, Mexico, The Dominican Republic, Uruguay and Spain. Of note, Colombia will bring three theater companies and Spain will attend with 11 companies. Among the Spanish theater companies participating in the festival will be the Antonio Canales Company and the Centro Dramático Nacional (National Drama Center). During this year's edition, there will be a special tribute to the birth of William Shakespeare.
---

Nacho Vegas in Concert
Granada
Asturian musical artist, Nacho Vegas, will perform on October 17 in Granada at the sala El Tren

Roten Sivan Trio
Alicante
Tuesday, October 21, at El Refugio Jazz Club on Calle Juan de Herrera, 35, (Alicante), the Israeli jazz group Roten Sivan Trio will offer guitar performances evoking classics by greats such as Django Reinhardt.