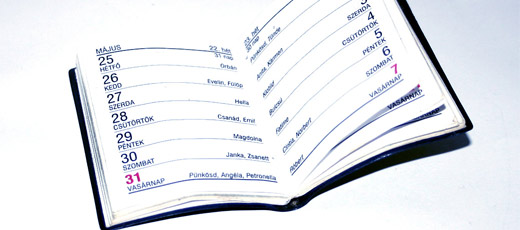 Spanish holidays. Find the most important holidays in Spain & Latin America 2011. Las Fallas, San Fermin, Holy Week, Cervantino, Tomatina...
In Spain and Latin America there are celebrations in every month of the year. When we plan a trip to another country we want to submerge ourselves in the culture and learn about its traditions. This event calendar includes all of the most important holidays so that you can plan your trip and live Spanish.
◄

August 2014
Mon
Tue
Wed
Thu
Fri
Sat
Sun
| | | | | | | | | | | | | | | | | | | | | | | | | | | | | | | | | | | |
| --- | --- | --- | --- | --- | --- | --- | --- | --- | --- | --- | --- | --- | --- | --- | --- | --- | --- | --- | --- | --- | --- | --- | --- | --- | --- | --- | --- | --- | --- | --- | --- | --- | --- | --- |
| | | | | 1 | 2 | 3 | 4 | 5 | 6 | 7 | 8 | 9 | 10 | 11 | 12 | 13 | 14 | 15 | 16 | 17 | 18 | 19 | 20 | 21 | 22 | 23 | 24 | 25 | 26 | 27 | 28 | 29 | 30 | 31 |
AUGUST

Electrobeach 2014 (Until August 2)
Benidorm
Electrobeach is part of an event celebrated in the urban surroundings of Benidorm, which also takes place along the beach. It's a massive celebration with an array of performers, amongst these; Miss Kittin, Ben Sims, Deep Dish, Apollonia, Chris Liebing, Álvaro Martín, Alan Fitzpatrick and Paul Kalkbrenner. Day tickets cost between 35 and 40 Euros, with season tickets between 48 and 70 Euros.
---

VI SummerJazz (Until August 15)
Alicante
The VI edition of the SummerJazz Festival in El Campello (Alicante) starts on 1st August at the Villa Marco. The first concert will be from the Hispanic-Dutch group, BvR Flamenco Jazz Sextet on Friday 1st August. The Refugio Swing Band will be performing on Friday 8th, while Friday 15th August will see the culmination of the festival with a performance from Agustí Burriel Swing 5. The concerts start at 23:00 and tickets can be bought online as an Instant Ticket (www.instanticket.es), by telephone +34 902 444 300, or in person from the Lobo Marino pub, which can be found on the El Campello promenade.

II Festival de Jóvenes Orquestas (Until August 6)
Alicante
The second Festival Internacional Orquestas de Jóvenes (International Youth Orchestra Festival) takes places in Alicante and Teulada Moraira between the 2nd and 6th of August. The Auditorio de la Diputación de Alicante (ADDA) and the Auditori Teulada Moraira will host the concerts, and entry is free. This year, the participating groups are: the Joven Orquesta Filarmónica del Teatro Mariinsky (the Mariinsky Theatre Youth Philharmonic Orchestra), the Orquesta de Jóvenes de la Provincia de Alicante (the Youth Orchestra of Alicante), the Joven Orquesta de Roma (the Youth Orchestra of Rome) and the Joven Orquesta Sinfónica de Granada (Youth Symphonic Orchestra of Granada). Schedule: 2rd AUGUST Auditorio de la Diputación de Alicante: 20:00h Orquesta de Jóvenes de la Provincia de Alicante. Auditori Teulada Moraira: 20.00h Joven Orquesta Filarmónica del Teatro Mariinsky. 3rd AUGUST Auditorio de la Diputación de Alicante: 20:00h Joven Orquesta Sinfónica de Granada. Auditori Teulada Moraira: 20.00h Joven Orquesta de Roma. 4th AUGUST Auditorio de la Diputación de Alicante: 20:00h Joven Orquesta Filarmónica del Teatro Mariinsky. Auditori Teulada Moraira: 20.00h Orquesta de Jóvenes de la Provincia de Alicante. 5th AUGUST Auditorio de la Diputación de Alicante: 20:00h Joven Orquesta de Roma. Auditori Teulada Moraira: 20.00h Joven Orquesta Sinfónica de Granada. 6th AUGUST Auditorio de la Diputación de Alicante: 20:00h Closing Concert (Joven Orquesta Filarmónica del Teatro Mariinsky, Joven Orquesta de Roma y Orquesta de Jóvenes de la Provincia de Alicante).

Windsurfing World Cup (Until August 10)
Tenerife
El Médano, in Granadill de Abona, will host the Windsurfing World Cup, which takes place between the 3rd and 10th August. The best windsurfers in the world will compete in the categories: male, female and junior. The competition will open on August 3rd August. If wind conditions allow the competition will begin on the 4th. At the same time, and as a continuation of the main competition, a jump competition will take place in the wave pool at Siam Park, where the highest ranked competitors will take part in a "super session" for the event in Médano.
---

XXX Subida al Pico Veleta
Granada
The Subida al Pico Veleta (Ascent of Pico Veleta) celebrates its 30th edition with a record number, over five hundred, of ultra-long distance runners. The event will take place on August 3rd beginning at 7:00 from the Paseo del Salón Granada, at 640m altitude. From here the athletes will run 50 kilometres, climbing 2,600m steadily until the finish near the top of Pico Veletam at 3,395m altitude.

Gran Noche del Carnaval
Cadiz
Next Tuesday 5th August at the Baluarte de la Candelaria, the Gran Noche del Carnaval (Great Night of the Carnival) will take place, organized by the Organisation of Cadiz Carnival Authors and Cadiz City Council. Tickets cost 15 euros and can be bought from the ticket office at Baluarte de la Candelaria or online from the website: www.ticketentradas.com. The first performances will be from the winners of the four categories from the last Carnival Competition (COAC): the Dictators Choir; the comic carnival band: Is this really a joke; The Pepe Gim quartet and the Song of Cadiz troupe. The Basque comic carnival band will also give a performance of the story: "I'm sorry Patxi, not everyone can be from the Basque Country". During the interval of the Noche del Carnaval, and in association with the Festival Me Rio in Janeiro in it's 29th edition, the best collection of works, as selected by the Memorial Pedro Romero from the past COAC, will be announced. In addition, the historic carnival participant José Payán Pavón, "El Pillo", will receive the "Más chulo que un ocho" ("Prouder than a peacock") prize, awarded by the Association of Authors.

Héroes Ocultos (Until August 31)
Alicante
The social project from "La Caixa" presents the exhibition HÉROES OCULTOS. INVENTOS GENIALES. OBJETOS COTIDIANOS (HIDDEN HEROES. GREAT INVENTIONS. DAILY OBJECTS) in Alicante; it is an exhibition of objects that form part of our daily lives. This exhibition will be located in the tent on the Playa de San Juan, on the Paseo Maritimo. These daily objects have been made millions of times, however have not changed for decades, and form part of our daily lives. This is the essence of the exhibition, which askes visitors to question what an object needs to become a "hidden hero". These objects are analysed from four points of view: innovation, evolution, inspiation and production. In total, there will 27 daily objects on display which visitors will view following three different itineraries: the artistic, the technological and the social-historic. Each object is accompanied by a moral story about the undertaking of the object, or about the idea that chance plays a very important role.
---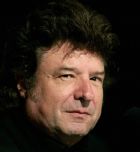 A la venta las entradas para el homenaje a Enrique Morente (Until November 2)
Granada
Tickets for the concert in memory of Enrique Morente (Granda 1942-Madrid 2010) which takes place on 5th September in the Teatro del Generalife and 6th September in the Teatro Alhambra, are now for sale. Those interested in attending the "UNIVERSO MORENTE" can purchase their tickets from El Corte Ingles and on the performance days, they can be purchased one hour before the show from the Teatro del Generalife, Teatro Alhambra and Sala el Tren, where "GRANA CANTA, TOCA Y BAILA A MORENTE" will be performed on September 20th 2014. Tickets for the Sala El Tren can be bought online on www.entradasgo.con. The homage will be divided into two parts: the performance of "Grana canta, toca y baila a Morente", in the Teatro Generalife (5th September), Teatro Alhambra (6th September), Sala El Tren de Granada (20th September) and La Tertulia (26th September); and the exhibition "Universo Morento" in the Palacio de Carlos V which is scheduled for October. In the Teatro del Generalife, on September 5th, three of Morente's children will be attending: Estrella, Soleá and José Enrique, which completes a "luxury program", with performances from names such as Pepe Luis Carmona Habichuela, Pedro el Granaíno, Amparo Heredia la Repompilla, José Fernández, Joni Cortés, Rafaela Gómez, Rafi Heredia, Sara Heredia; the guitarrist Antonio Heredia el Chonico, Manuel de la Loles, Manuel Fernández, Rafael Fajardo, as well as recitals from Curro Albaycín and Mariquilla with Tatiana Garrido.
---

Reconocimiento internacional (Until August 2)
Alicante
The ZOO BIOPARC VALENCIA (Bioparc Zoo Valencia) and the ACUARIO MUNDOMAR DE BENIDORM (Mundomar Aquarium Benidorm) in Alicante have been rated by TripAdvisor as the ninth best Travellers Choice Attraction in the Zoos and Aquariums category in the world, and they have also been ranked fifth and third respectively in Europe. Terra Natura, also in Benidorm, has received national recognition.
---

En cabeza de Europa (Until August 2)
Tenerife
The travel website Trip Advisor has recognised two waterparks in Tenerife: Siam Park and Lago Martiánez in first and second place, respectively, as the best waterparks in Europe. This recognition has come from users of this website who vote for their favourite places. Siam Park, which is run by the same company as Loro Parque, is in Adeje to the south of the island, while Lago Martiánez is one of the "must visit" places in Puerto de la Cruz, and is just in front of the don Quijote school in Tenerife.

VIII Torneo de Póquer eFPS (Until August 10)
Alicante
The eFortuny Poker Series (eFPS) is currently being celebrated in Alicante. The Casino Poker Room in Alicante is ready to host this event which is already looking to be very popular, with record breaking attendance predicted. The main event will start on Thursday 7th at 19.00 and continue for 4 days (Day 1A, Day 1B, Day 2 and the Final Table). Those who didn't get hold of a ticket through tournament classification have to sign up to a 'buy-in' of 370 € + 30 €, beginning with an initial stack of 30.000. This event also offers the opportunity to reenter the game during the first six levels of the game. Those who pass the first phase will return to the game on the Saturday at 17:00, and those who get classified will strive for victory in the Grand Final on Sunday at the same time. The identity of the victor of the 8th eFortuny Poker Series 2014 will be announced after midnight. In addition to this event, on Saturday at 20:00 the "Torneo Freezeout" (Freezeout Tournament), sponsored by the Poker League, will take place. It has a buy-in of 50€ and an initial stack of 10,000 with the opportunity to return an unlimited amount of times during the first four blind levels. As for Sunday, the "Super Rebuys" event will take place at 19:00; this is a tournament which has a 30€ buy-in and an initial stack of 3,000.
---

VIII Festival de Jazz & Blues de Las Alpujarras (Until August 9)
Granada
The eighth Festival of Jazz & Blues in Las Alpujarras will take place in the Villa de Busquístar on 7th, 8th and 9th August 2014. The concerts will take place in the Colegio Público from 22:30. PROGRAM: Thursday 7th August, JACKY TERRASON TRIO. Fridy 8th Augsut, JORGE PARDO: "Historias de Radha y Krishna" Guest Artist: Miguel Hiroshi. Saturday 9th August, VARGAS BLUES BAND & DANI WILDE. Tickets cost 7€, but a ticket for entry to all three concerts costs 15€.
---

VIII Lyon's Freestyle Festival Ciudad de Alicante (Until August 10)
Alicante
More than four thousand dancers from all of the world come together this week for the eigth edition of Lyon's Freestyle Festival Ciudad de Alicante in Alicante, which takes place between Thursday and Sunday in the Hotel Husa, with its closing performance taking place at the City Hall. Students from different countries (Italy, France, Australia, China and the United States, among others) as well as students from all over Spain will be performing. The programme of events includes guided tours of the city for participants, as well as salsa, hip-hop and belly-dancing classes, which will allow students to practice their dancing under the supervision of some of the best dancers in the world. The festival will also include the Campeonato de España de Bachata (the Spanish Bachata Championships), resulting in qualification for the "Bachatastars" World Championships.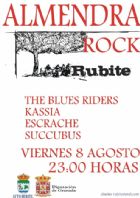 Almendra Rock 2014
Granada
In the town of Rubite, which sits at 800m altitude at the foothills of the Sierra de Lujar, in front of Sierra Nevada and close to the sea, a new edition of Almendra Rock will take place; starting at 23:00 in the fairground in the centre of Rubite. Groups from the province will be performing, for example El Hombre Garabato, The blues Riders, Kassia and Escrache, as two of the four sections of this edition of Almendra Rock are Rubitenos and Succubus.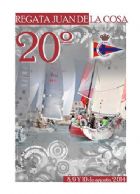 XX Regata Juan de la Cosa (Until August 10)
Cadiz
The twentieth Juan de la Cosa Regatta for Cruise class will take place on 9th and 10th August in the Bay of Cadiz, organized by the Real Club Nautico de El Puerto de Santa Maria and the city council. This event honours the cartographer Juan de la Cosa who travelled to America with Columbus and who drew the first map of the Americas, which still remains today. It also marks part of the Campeonato de Andalucía de Crucero (Andalusian Cruise Championship) in the race circuit as organized by the Federación Andaluza de Vela (Andalusian Sailing Federation).

XXXIII Festival de Música Tradicional de La Alpujarra
Granada
The thiry-third Festival de Músic Tradicional (Traditional Music Festival) in Alpujarra takes place on Sunday 10th August. In this edition, in the Almerian town of Alcolea, 33 groups: 17 from Alpujarra and 16 from Almeria will be performing. The festival is for non-professional groups who perform songs and dances from their regions, accompanied by traditional instruments such as guitars, violins, lutes, bandurrias and flutes. The trovo, characterised by its peculiar discussion within improvised verse, can be sung or spoken.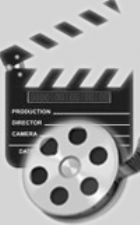 Cine de verano en el Parque de María Luisa (Until August 31)
Sevilla
Due to the centenary of the Parque de María Luisa, a summer cinema will take place, with the screen to the rear of the Pabellón Real park (access to the park via the Avenida de la Borbolla, at the corner of Felipe II). The screenings are from Tuesdays to Sundays, starting from 22:00. There will be films from a variety of different genres and cinematographic styles. Free entry. - 12th and 13th August: Classic Cinema: GILDA (not recommended for those younger than 13) - 14th and 15th August: Films from the 80s: GHOSTBUSTERS (appropriate for all) - 16th and 17th August: Cinema of Today: THE SMURFS 2 (appropriate for all) - 19th and 20th August: Classic Cinema: THE MALTESE FALCON (appropriate for all) - 21st and 22nd August: Films from the 90s: MIS DOBLES, MI MUJER Y YO (appropriate for all) - 23rd and 24th August: Cinema of Today: ELYSIUM (not recommended for those younger than 16) - 26th and 27th August: Classic Cinema: THE GUNS OF NAVARONE (appropriate for all) - 28th and 29th August: Classic Cinema: GUESS WHO'S COMING TO DINNER (appropriate for all) - 30th and 31st August: Cinema of Today: THE EXPENDABLES 2 (not recommended for those younger than 16)

X Nocturama en Sevilla (Until September 6)
Sevilla
Nocturama, a program of concerts organized by the Centro Andaluz de Arte Contemporáneo (Andalusia Center of Contemporary Art) returns for its tenth edition. This 10th edition Nocturama will take place at 22:00. PROGRAM (July/August/September): • Wednesday 13th August: Chencho Fernández + Adanowsky • Thursday 14th August: Montgomery + Maika Makovski • Wednesday 20th August: Los Sentíos + Grupo de Expertos Solynieve + Los Gustosos • Thursday 21st August: Perro + Nudozurdo + Meneo • Wednesday 27th August: Las Buenas Noches + Julio de la Rosa • Thursday 28th August: León Benavente + Sr. Chinarro + Los Quiero • Friday 5th September: Julián Maeso + The Milkyway Express + Lisa & The Lips • Saturday 6th September: Freddie Dilevi + Los Mambo Jambo + The Del Shapiros Entry and buffet at 21:00 Concerts begin at 22:00
---

Villena, rock n' roll capital in August (Until August 16)
Alicante
During the month of August, Villena will transform itself into the rock capital of Spain with two mega concerts scheduled. On August 14, Extremoduro will perfom in the town and on August 14-16, the Aupa Lumbreiras festival will take place. This "Festival de la Resistencia" is loaded with some of the best Spanish rock bands like Rosendo, Reincidentes, Porretas, Narco and Boikot as well as international groups such as the Toy Dolls, Talco, Skindred and The Toasters.
---

Música al fresquito (Until August 29)
Granada
OPEN-AIR MUSIC Every Wednesday and Friday throughout August in the Centro de Interpretación del Sacromonte (Sacromonte Interpretation Centre) at 22:00, there will be different concerts in this emblematic area in the city of the Alhambra: Wednesday 13th: Contratiempo. Swing Jass Wednesday 20th: Hegokoak. "Cantos afro-vascos" Friday 22nd: Homage to MAAM "María de los Ángeles Argote Molina" Flamenco and Poetry Wednesday 27th: Mandros Proyer. World music Friday 29th: Iván el centenillo

Guitarra en los Jardines de Falla (Until September 4)
Granada
In the Auditorio Manuel de Falla, next to the Alhambra, and with the Campo del Principe at your feet, you can enjoy classic guitar concerts until September 4th: Program: - Thursday 14th August 2014: Francisco Javier García Moreno - Thursday 21st August 2014: José Luís Morillas - Thursday 28th August 2014: Antonio Duro - Thursday 4th September 2014: Ricardo J. Gallén García
---

Jazz en la Plaza (Until August 28)
Granada
Live music always sounds better, jazz in particular. Even more so when you can have a drink at a table next to the stage. And when it's summer and you're in the fresh air - even better! CajaGRANADA brings the rhythm of the night on Thursdays with "Jazz in the Plaza", which is a series of free concerts which offer a selection of the hottest music. The concerts all begin at 22:30 in the Centro Cultural CajaGRANADA. 14th August 2014: Dimitri Skidanov Quartet 21st August 2014: Luís Regidor Quartet 28th August 2014: The Swing Gang
---

Eterno Camarón (Camarón Forever) (Until August 15)
Cadiz
The show "Eterno Camarón" which pays tribute to the legendary "cantaor" José Monje will take place in San Fernando, Cádiz on August 14 and 15. The show will be held at the Colegio La Salle, located at Calle Real, 129. Show begins at 22:30 and tickets cost 20€. The show is based on the authorized biography of the artist which will include performances of his best "cantes" on the 20th anniversary of his death.
---

Maldito Ramírez presents his latest album. (Until August 15)
Tenerife
Maldito Ramirez will present in Tenerife his new album "Jack Barba". Maldito brings us his much anticipated "indie melodrama". The presentation will take place on August 14 at the Médano in the Veinte04SurfCafe room. On August 15, he will be in La Orotava at the Café Quilombo. Both events are free of charge.

MUSAGADIR FESTIVAL (Until September 26)
Tenerife
Every Friday in August at 21:30, there will be live music at the MNH (Museo de la Naturaleza y el Hombre) as part of the Musagadir Festival Musical. This festival will feature a blend of Maghreb rhythms with the best DJ's throwing down the beat.
---

Electromar 2014
Alicante
The Electromar Festival 2014 takes place on 15th August 2014 from 18:00 in the Antonio Soria de Torrevieja Park (Alicante). This event is the biggest electronic music concert of the summer. Thefestival line-up includes performances from the best international and national DJs, such as the French metal group DIRTYPHONICS, the bass and funk producer SOLOMUN, the newest sensation from the USA, STEVE AOKI, the veteran British DJ STEVE LAWLER, BEN SIMS, NIC FANCIULLI, British house music producer, one of the biggest growing names in the deep house scene: HOT SINCE 82, the Brazilian PET DUO, the kings of hard techno, the hiphop group SFDK from Seville and the female DJs LAURA JONES and CANDY COX amongst others.

1º Festival de Cine Pequeño (Until August 20)
Alicante
The first edition of the Aspe Short film festival in Alicante already has 823 short films in the running for the competition, which will take place between the 17th and 20th August, which coincides with the main festivals in Aspe. The organization has received short film entries from all over the world: Argentina, Argelia, Corea del Sur, Brazil, Chile, Australia, Venezuela, France, Taiwan, Italy, Morocco, Bolivia and Cuba. It's also received works from Belarus, Turkey, Switzerland, Belgium, Serbia, Canada, Portugal, Germany and Spain. The Alfredo Kraus concert hall will be host to the short film screenings. On the 17th August, the festival will begin with its opening event known as the "Celebration of cinema in Alicante", and the screening of the full length feature film "Operasiones Especiales" by director Paco Soto.

Festival Internacional de Música Alternativa de la Costa Tropical MONA FEST (Until August 23)
Salobreña
The Costa Tropical's first International Festival of Alternative Music (MONA FEST), hosting both music and sport, will take place on 21, 22 and 23 August in Salobreña (Granada). Throughout the day, attendees can take part in a variety of sport on MONA BEACH, Between 12:00 and 18:00, festival-goers can kite surf, paddle surf or go diving, while enjoying a continuous program of DJ sets on the Playa de la Guardia. At night, Mona Fest will showcase the most-promising new artists with varying styles. Thanks to an alliance with NOISE OFF FESTIVAL, the first online festival of live music, attendees will discover the newest wave of national artists. The festival combines two very different concepts to ensure that the audience will never forget the 44 scheduled concerts. On 21 August Mona Fest will open its doors with LOS PLANETAS. After this band from Granada has performed, "Vallellano & The Royal Gypsy Orchestra: Una Ópera Flamenca" will take to the stage, performing their show which was specially created by Fernando Vacas (Flow, Russian Red, Prin). The night will then continue with Aril Brikha, who is one of the world's greatest exponents of techno music. August 22 and 23 will see famous national and international pop and electronic bands, such as the prestigious Belgian DJ and producer, The Magician take to the stage. Psycedelia will also have a place at Salobreña with performances from English group, Toy. International groups, such as Is Tropical and The Soft Moon, will also be performing. El Columpo Asesino and Dorian have also confirmed their attendance, and groups like Oso Leone, León Benavente and Eme DJ have done too.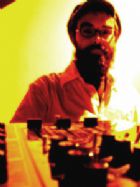 Jah-Ras Sound System
Tenerife
In the La Orotava villa, and more particularly the Café Quilombo, you can enjoy as much reggae as you like with a performance from Jah Ras SOund System, a DJ specializing in Caribbean music. The show takes place on August 23rd at 22:00

40 HOT MIX ROAD SHOW
Cadiz
The Cuarenta Principales (Top Forty) radio station presents the 40 HOT MIX ROAD SHOW on the Playa de la Victoria, Cádiz on August 27th. Of course entry is free! Led by DJs Álvaro Reina, Edu Naranjo and Óscar Martínez, you can enjoy artists such as Midnight Red, Sophia del Carmen, Sweet California, Maria Sagana, Soroya Arnelas, Robert Ramírez, Juan Magán, Carlos and Adelén.

Fran Iverno pincha música electrónica en La Laguna
Tenerife
On Saturday 30th August, at 23:30, at the local Cassette GinBar& Concert, in the "cuadrilátero" of the lagoon, there will be a night of electronic music led by Fran Iverno. Copas will be 2x1 and cañas (small draft beers) 1€ until midnight. For the others, entry is free.