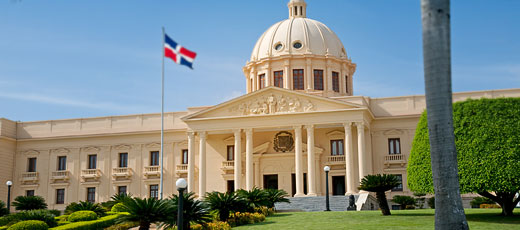 Cities in the Dominican Republic. There are a considerable number of Dominican towns that are definitely worth a visit!
While the cities of the Dominican Republic are not as firmly set on the tourist trail as their famous and idyllic beaches, there are definitely worth a visit. The urban street life is bustling and vibrant, and each city is full of the typical charm and warmth of Latin American culture.
Santo Domingo, the nation's capital, is the heart of that fuels the colorful country. It is often described as a living museum because of its fascinating Zona Colonial, offering the perfect opportunity to be transported to a different era and explore the colonial structures that formed the first settlement of the New World. The modern parts of Santo Domingo, are equally as enthralling, with plenty of restaurants, merengue clubs, theaters and cinemas to visit.
If you'd rather not stray too far away from the resorts and beaches then San Felipe de Puerto Plata has the perfect balance. With over 100,000 hotel beds in the city, it is famed for its beach resorts including Playa Dorada and Costa Dorada. It is perfect for those looking to combine sports, relaxation, culture and a great nightlife.
Santiago de los Caballeros is the Dominican Republic second largest city. It is fast growing and has always played a major role in the economic and social development, it is considered to be a more tranquil counterpart to Santo Domingo, with one of the most popular areas being the Parque Duarte, where you can sit back and enjoy the laid back atmosphere.
Of all the Dominican sites to visit, San Cristobal is another interesting destination that is definitely worth a visit. With access to great nearby beaches and interesting indigenous caves, it also houses the Palacio del Cerro, the luxurious residence of the dictator Trujillo.
There are a considerable number of Dominican towns that are definitely worth a visit, from the international Sosua to the surfing mad Cabarete, you really are spoilt for choice!
Related articles